Here's a look at recent news of interest to homebuyers, home sellers, and the home-curious:
BIG MARCH PRICE GAINS BOOST SAN MATEO MEDIAN TO $1.1 MILLION
As we noted in a March 20 blog post, the median sales price in three Bay Area counties approached the $1 million milestone in February. And in March, two of those markets actually surpassed it, according to the California Association of Realtors' most recent home sales and price report.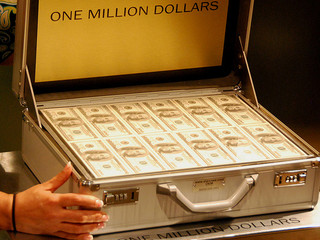 The median sales price in San Mateo County shot up to $1.16 million in March, a gain of nearly 21 percent since February. Home prices in Marin County didn't trail by much, at $1.04 million, but posted far less dramatic gains of 5.7 percent. San Mateo has now overtaken Marin as the most expensive county in the state for buying a home.
Across our nine local counties, the median price grew by 7.3 percent from February to March. The increase was largest in Napa County, at 25.5 percent. San Francisco was the only Bay Area county where prices depreciated from the previous month.
CAR's report also shows that the months' supply of inventory in the Bay Area decreased from 3.2 in February to 2.8 in March. Inventory declined or held static in eight counties from the previous month, with Napa County being the lone exception.
---
THREE BAY AREA MARKETS AMONG NATION'S SPEEDIEST
Bay Area homebuyers were off to the races in March, with three of the top five fastest-moving markets in the U.S. located in the region, a new report from Realtor.com shows.
The Oakland metro area – which had topped the list for the past few months – was second in the country for shortest days on market in March, at 27. San Jose placed No. 3 on the list at 31 days, followed by San Francisco at 33.
All three Bay Area markets are moving more than three times faster than the country as a whole, where the average time period was 102 days.
---
RENTAL RATES IN BAY AREA AT ALL-TIME HIGH
No, Bay Area renters, you aren't hallucinating as you browse Craigslist for apartments: According to an article in the San Jose Mercury News, rents across the region have inflated to record levels.
Citing data from research firm Real Facts, the publication reports that the average monthly rent for an apartment in San Francisco was a whopping $3,057 in the first quarter. Rents reached $2,187 in Oakland and $2,066 in San Jose.
The article notes that while our region's healthy economic growth is the primary factor causing prices to skyrocket, high rents could eventually prove detrimental to the Bay Area's economy.
"There is only so long that rents can go up a lot faster than incomes before people start to balk at that rental transaction and not migrate here for work," Bank of the West Chief Economist Scott Anderson told the Mercury News.
---
HOUSING STARTS INCH UP AS SPRING ARRIVES
As the brutal chill that gripped much of the U.S. this winter began to loosen its grip, housing starts crept up in March.
The U.S. Census Bureau says housing starts increased by 2.8 percent month over month in March, for a seasonally adjusted annual rate of 946,000. They were down 5.9 percent from March 2013.
In the western U.S., housing starts declined 4.5 percent from February to March and 3.2 percent year over year. The report estimates that 210,000 new homes will be built across the region in 2014.
(Photo: Flickr/Steve Rhodes)