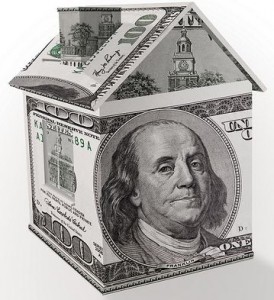 Here's a look at recent news of interest to homebuyers, home sellers, and the home-curious:
LENDERS OK SMALLER DOWN PAYMENTS
Mortgage lenders are easing back on tight loan standards that have put a crimp in the housing recovery, according to a recent CNBC report — just in time for the spring homebuying season.
Buyers may qualify for loans with down payments below the 20 percent minimum that lenders have demanded in recent years. CNBC said loans with down payments of 3 to 10 percent accounted for 18 percent of mortgage giant Fannie Mae's business in the third quarter of 2012, although loans with minimal down payments require private mortgage insurance.
"In general, lenders have been willing to do more than they may have been willing to do in the past," John Forlines, chief credit officer for Fannie Mae's single family business, said in the CNBC report. "Our requirements have not changed significantly, but other parties taking risk, the lenders and mortgage insurance companies in particular, have been more flexible than they may have been in the past."
---
FROM GLOOM TO BLOOM
Freddie Mac's latest Economic and Housing Market Outlook predicts the healthiest spring homebuying season since 2007.
The March report said home sales this year will be 8 to 10 percent higher than in 2012, with steadily rising home prices, continued low mortgage rates, and gradually improving consumer confidence.
"History shows us not all economic recoveries are created equal, and consumer confidence mirrors this fact," Freddie Mac chief economist Frank Nothaft said in a statement accompanying the report. "With the spring homebuying season upon us, the recent highs in the stock market are a welcome signal of better times ahead. But it will be the gradually declining unemployment rate and steadily improving housing market that will deliver broad-based economic benefits for Americans and, in turn, support the overall recovery."
---
DREAMING BIG ABOUT HOME OWNERSHIP
Nearly nine of every 10 Americans dream of becoming homeowners, according to a recent survey by JPMorgan Chase.
Eighty-seven percent of survey respondents said owning their home is something they have always wanted, with 66 percent believing that housing is a good financial investment and 75 percent seeing it as an important part of raising a family.
---
HOME SALES, PRICES RISING
Existing-home sales rose solidly in February, the 20th straight month they have topped year-ago levels, according to the National Association of Realtors. Home sales increased also, for the 12th consecutive month.
"Job growth in the improving economy and pent-up demand are causing both home sales and rental leasing to rise," Lawrence Yun, the NAR's chief economist, said in a statement. "Though home prices are rising much faster than rents, historically low mortgage rates are still making home purchases affordable. The only headwinds are limited housing inventory, which varies greatly around the country, and credit conditions that remain too restrictive."
---
HOMEBUILDING IN HIGH GEAR
U.S. housing starts in February were up nearly 28 percent from a year earlier, and up 63 percent in Western states, the U.S. Commerce Department said last week, confirming earlier reports that the homebuilding industry's recovery has shifted into high gear.
While housing starts have increased dramatically over the past year, economists point out that home construction is still less than half of what it was during its pre-recession peak and is near levels seen in the early 1990s.
(Illustration courtesy of 401(K) 2013m via Flickr.)