Here's a look at recent news of interest to homebuyers, home sellers, and the home-curious:
U.S. HOME PRICES POST HIGHEST YEAR-OVER-YEAR GAINS SINCE 2005
Median home prices rose 12.2 percent in the second quarter in major U.S. metropolitan areas, according to a study by the National Association of Realtors. The price hikes represent the largest year-over-year increases since late 2005, when prices spiked 13.6 percent.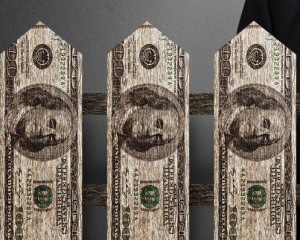 The median home price in the nation reached $203,500 in the second quarter, up from $181,300 a year ago. Thirty-one percent of the 163 metropolitan areas included in the study posted double-digit year-over-year price gains, as opposed to just 14 percent a year ago.
Regions with short supplies of inventory – including several in California — are experiencing the greatest price increases, according to NAR Chief Economist Lawrence Yun.
"Areas with tighter supplies generally are seeing the strongest price growth, including markets such as Sacramento, Atlanta, Las Vegas, Naples, San Francisco and Los Angeles," said Yun in a statement.
---
MORTGAGE-DELINQUENCY RATES CONTINUE TO SINK
Mortgage-delinquency rates declined yet again in the second quarter, marking the third quarter in a row that they have improved, according to TransUnion.
Average U.S. delinquency rates are now at 4.09 percent, a decrease of 26 percent from this time last year. States that showed the biggest gains in delinquency recovery were also the ones where the problem was most prevalent, TransUnion found.
California experienced the second-largest annual mortgage-delinquency drop in the nation, at nearly 41 percent. San Francisco also saw the second-biggest year-over-year delinquency improvement for U.S. metropolitan areas, at almost 44 percent. Overall, the 60-day delinquency rate in California now stands at 3.6 percent.
---
HOME VALUES EXPECTED TO SPIKE NEARLY 7 PERCENT BY YEAR'S END
U.S. home values are projected to see average year-over-year increases of 6.7 percent by the end of 2013, a recent survey by Zillow and Pulsenomics found.
The average U.S. home value is currently $161,100, up 3 percent from $156,900 at the end of 2012. The study predicts that values will rise to $167,490 by the end of this year.
The survey's panelists are even more bullish regarding the longer-term outlook for U.S. home values. The study estimates that average values could approach the record high of $194,600, set in May 2007. Panelists' opinions on how 2017 values might compare to their 2007 counterparts ranged from 9 percent above the record high to 9 percent below.
---
LIST PRICES DROP IN JULY — VERY, VERY SLIGHTLY
Asking prices for U.S. homes fell from June to July by the tiniest of margins – 0.3 percent to be exact, according to Trulia. Despite the fact that the decrease is tiny, it is the first time monthly list prices have actually declined since November of last year.
"If you were worried about a housing bubble, July's asking-price slowdown will probably be the best news you've heard this year," stated Trulia Chief Economist Jed Kolko. "The asking home price slowdown in July could be the start of the return to normal price gains."
Yearly and quarterly list prices are showing more significant decreases, especially in some California and Bay Area markets. Year-over-year asking prices declined 31 percent in Oakland, 21 percent in San Jose, and 17 percent in San Francisco. Quarter-over-quarter list prices dropped 7 percent in Oakland, 4.5 percent in San Jose, and 3 percent in San Francisco.
(Photo: Flickr/Tax Credits)