Here's a look at recent news of interest to homebuyers, home sellers, and the home-curious:
HOME FLIPPERS RAKE IN 30 PERCENT PROFIT
Although home-flipping activity across the country is down on an annual basis, it still remains a lucrative endeavor for savvy real estate investors.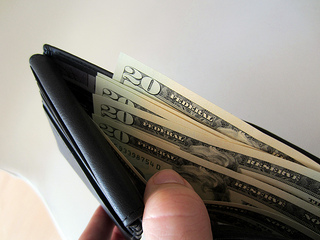 According to RealtyTrac's Q1 2014 U.S. Home Flipping Report, property flips accounted for 3.7 percent of transactions in the nation in the first quarter, down 6.5 percent year over year. The company defines a "flip" as any home sold within six months of purchase.
Despite the decrease in activity, the average home flipper is turning a larger profit than he or she was a year ago. Home flippers sold properties for an average of $55,574 more than they initially paid in the first quarter, which RealtyTrac says translates to a 30 percent return on investment. A year ago home flippers profited an average of 28 percent.
However, Bay Area cities weren't among those that saw the largest annual increases in flip volume or profit gains, likely due in part to our real estate markets' high costs of entry.
---
SAN JOSE STILL NATION'S FASTEST-MOVING MARKET
Shopping for a home in the San Jose metropolitan area this spring? You may want to lace up your running shoes, according to Redfin's latest Real-Time Fastest Markets report.
In March the average San Jose home was gone in just 10 days, one day shorter than in February, making it the nation's fastest-moving market of the 20 regions included in the report. San Francisco placed No. 2 on the list, with buyers scooping up homes in an average of 13 days. Both cities posted identical numbers to those recorded in March 2013.
San Jose and San Francisco also boasted the highest percentage of homes under contract within two weeks: 58.7 percent and 54.4 percent, respectively.
---
HOUSING DEVELOPMENT PLANNED FOR FORMER ALAMEDA NAVAL BASE
Since the early 1970s, Alameda's Measure A ordinance has prevented the construction of new multiunit housing on the island community. But in hopes of leveraging the Bay Area's robust economy, the city is wooing developers to build more than 800 apartments and condominiums on prime bayfront land formerly occupied by a naval base.
SFGate reports that the proposed development, known as Alameda Point, will eventually include more than 1,400 housing units, as well as retail and office space. To skirt Measure A – which a Southern California firm failed to overturn four years ago – the city is suggesting that developers apply for a state exemption based on the inclusion of below-market-rate units.
Although the Alameda Point development would help ease the East Bay's housing stock shortage, opponents fear increased traffic and crowds, as well as the loss of the community's small-town vibe.
---
U.S. PENDING HOME SALES FINALLY SHOW SIGNS OF LIFE
Sluggish activity in pending home sales picked up in March for the first time in nine months, according to National Association of Realtors data.
NAR's Pending Home Sales Index climbed 3.4 percent in March from the previous month, which Chief Economist Lawrence Yun said was unsurprising given the approach of spring. "Sales activity is expected to steadily pick up as more inventory reaches the market, and from ongoing job creation in the economy," Yun said.
Western states led the nation in pending-home sales gains in March, increasing 5.7 percent from the previous month.
(Photo: Flickr/401(K) 2012)