Here's a look at recent news of interest to homebuyers, home sellers, and the home-curious:

FIVE BAY AREA COUNTIES HAVE FEWEST DISTRESSED SALES IN STATE
The number of distressed home sales decreased across most Bay Area regions from July to August, with five of our local counties seeing the fewest such transactions in California.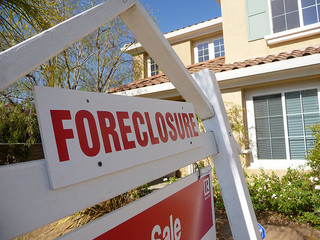 According to the California Association of Realtors' August 2014 pending and distressed sales report, San Mateo County had the fewest distressed sales in the state: just 1 percent. In Marin and Santa Clara counties, distressed properties accounted for 2 percent of sales, followed by Alameda and Contra Costa (both at 3 percent) and Sonoma (4 percent) counties.
Solano is currently the only Bay Area county included in the report with a higher rate of distressed sales than the statewide average of 9 percent.
---
PACIFIC UNION RECOGNIZED FOR UNIQUE CUSTOMER-SERVICE INITIATIVE
The National Association of Realtors recently recognized Pacific Union for an innovative customer-service program that our firm has undertaken.
Designed by the Gualala, Calif.-based firm Thank You Very Much Inc., the program will better enable Pacific Union's full-time staff to provide support to its network of more than 600 real estate professionals in the Bay Area and the Tahoe/Truckee region. Pacific Union CEO Mark A. McLaughlin told NAR that he believes training the firm's employees to more efficiently assist real estate professionals will ultimately translate into an improved experience for homebuyers and sellers.
"We don't think we can move the needle on consumer satisfaction until we move it with our internal clients — our salespeople," McLaughlin said.
---
BAY AREA DROUGHT DRAINS ENTHUSIASM FOR SWIMMING POOLS
The prolonged drought that has plagued Northern California for the past three years is helping to put a damper on many Bay Area homeowners' desire for swimming pools, according to a recent article in the San Jose Mercury News.
The publication says that permits for new pools have declined substantially in both San Jose and Concord. And in Walnut Creek, where summer temperatures often reach 100 degrees, more homeowners are submitting applications to demolish pools than those seeking permits to build them.
Although homeowners cite a variety of other reasons for removing pools – including maintenance and insurance costs and nonuse – the drought is often the deciding factor for some.
"The drought is the last nail in the coffin for the pool," Zali Lorincz of ZL Construction told the Mercury News.
---
NAR WANTS DRONE BAN LIFTED FOR INDUSTRY
Citing keen interest from real estate professionals across the country, NAR is asking the Federal Aviation Administration to amend its rules to allow for the use of drones, according to a HousingWire article.
Currently, the FAA doesn't allow the use of drones for any commercial purpose, but NAR says it is concerned that continuing to disallow them could impede industry innovation. The organization also stated it believes that addressing national and personal security concerns related to the use of drones won't pose a problem.
"Properly written regulation would permit the use of UAV technology within the real estate industry, while maintaining safety in the NAS and privacy of citizens," the organization said in a statement.
(Photo: Flickr/Jeff Turner)