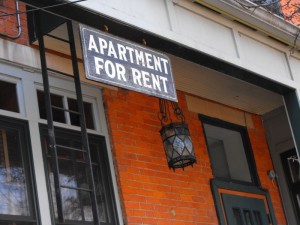 Here's a look at recent news of interest to homebuyers, home sellers, and the home-curious:
RENTAL STARTUPS SEEK TO DETHRONE CRAIGSLIST
Craigslist has long dominated online rental listings, but a bunch of Bay Area startups are giving the San Francisco-based company a run for its money.
New competitors include Lovely, Rental Roost, Zumper, and Apartment List, the San Francisco Business Times reports. The startups are aiming to eat up some of Craigslist's astonishing market share with more efficient search functions, smartphone apps, and other user-friendly features.
"We're looking at how to address various pain points such as trust and transparency," Blake Pierson, co-founder of Lovely, told the Business Times. "Craigslist is so horizontally spread out that it makes it very hard to dig deep into a particular vertical."
---
HOMEOWNERS RENTING OUT PRICEY SUPER BOWL CRASH PADS
Thinking of attending Super Bowl XLVIII? Prepare to pay $1,000 for a not-so-swanky New Jersey motel room.
Many local homeowners are also cashing in on the Feb. 2 championship game, with some Garden State abodes going for $750 a night for a studio and $10,000 a night for a mansion.
"There's a lot of hotels, businesses and commercial real estate owners who are cashing in on this event and taking the opportunity to make a buck. So, why wouldn't Joe Homeowner give it a shot?" Bill Ryan, managing director of Super-Bowl-Rentalz.com, told Reuters.
Watching the game from a Bay Area sofa is starting to look better and better.
---
ADJUSTABLE-RATE MORTGAGES MAKING A COMEBACK
Adjustable-rate mortgages – or ARMs, which disappeared during the housing crisis, are making a comeback, according to the Los Angeles Times.
That's thanks to rising interest rates and ballooning home prices, the Times reports. ARMs offer buyers a low initial rate, which may rise over time with market changes.
"Generally, as rates increase ARMs become more popular," Guy D. Cecala, publisher of Inside Mortgage Finance, told the newspaper.
Interestingly, the mortgages appear to be gaining popularity in wealthier communities, as opposed to the working-class areas where they predominated during the housing bubble.
---
US PENDING HOME SALES DECLINE FROM NOVEMBER 2012
The uptick in mortgage interest rates and home prices is also fueling a reduction in U.S. pending home sales, the National Association of Realtors (NAR) said.
In November NAR's Pending Home Sales Index (PHSI), which is forward-looking and relies on data from contracts but not closings, rose 0.2 percent to 101.7 from 101.5 a month earlier. However, the number was 1.6 percent  lower than last November's 103.3.
NAR Chief Economist Lawrence Yun saw this as a sign that the market will flatten in 2014.
However, the Bay Area and Tahoe/Truckee are still going strong, with all of Pacific Union's markets still favoring sellers.
That's a trend that is continuing throughout the West, where the November PHSI increased a respectable 1.8 percent from a month earlier, reaching 95.
(Image: Flickr/Cincy Project)