Here's a look at recent news of interest to homebuyers, home sellers, and the home-curious:
CALIFORNIA HOME-PRICE APPRECIATION SECOND HIGHEST IN U.S.
Home prices in the Golden State showed the second largest year-over-year gains in the county in November, according to CoreLogic's recently released Home Price Index.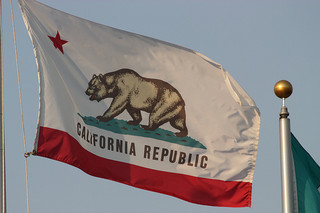 California home prices, including distressed sales, increased 21.3 percent from November 2012 to November 2013, trailing only Nevada. Not including distressed sales, home prices in the state grew 17.6 percent in that time period, also No. 2 in the country.
Nationally, home price growth was more modest, with year-over-year gains of 11.8 percent including distressed sales and 10.4 percent excluding them. According to CoreLogic, November marked the 21st straight month of yearly home price increases.
The company predicts that 2013 will be the healthiest year for appreciation since 2005.
---
SAN FRANCISCO INVENTORY AMONG NATION'S SLIMMEST
In news that will come as little surprise for home shoppers in property-starved San Francisco, inventory in the city took one of the biggest drops in the nation at the end of last year.
According to figures collected by Movoto, San Francisco inventory plummeted 17.3 percent from December 2012 to December 2013, the third largest decline in the U.S. At the same time, inventory just across the bay in Oakland increased by about the same figure: 19.1 percent.
Movoto also aggregated data regarding price-per-square-foot gains and losses. Across the country, prices per square foot increased 10.4 percent over the past year. Locally, prices per square foot grew by 12 percent in Oakland and 10.2 percent in San Francisco.
---
DECEMBER HOMEBUYER DEMAND FALLS MORE SHARPLY THAN LAST YEAR
As early-winter temperatures began to drop across the nation, a recent study shows that homebuyer demand followed suit.
Redfin reports that offers from its customers declined 20.2 percent from November to December, 3.5 percent more than they did during the same time period in 2012. The company speculates that a combination of inventory shortage and rising mortgage rates were the key factors driving 2013's demand shrinkage.
"Now, with mortgage rates rising, they (buyers) are increasingly concerned about their budget," Redfin real estate professional Wayne Olson said. "They're also nervous about facing stiff competition in the coming months as more buyers enter the market."
---
SOUTH BEACH CONDO MOST EXPENSIVE PER SQUARE FOOT IN SAN FRANCISCO
As we recently reported, San Francisco's skyline is heading up in the form of high-rise condos, of which buyers cannot seem to get enough. The exceptional demand is also driving prices north, so much so that a South Beach condo boasted the heftiest price per square foot in the city over the past 12 months.
At some point last year, a two-bedroom, 1,600-square foot condo in the Millennium Tower sold for $4.5 million, according to SFGate. That translates to $2,500 per square foot, the highest recorded in San Francisco in the past year.
The priciest total sale in the city was $18 million, which netted the buyer a six-bedroom, 9,000-square-foot mansion in the tony Presidio Heights neighborhood.
(Photo: Flickr/Matthew Bolitho)