Here's a look at recent news of interest to homebuyers, home sellers, and the home-curious:look at recent news of interest to homebuyers, home sellers, and the home-curious:
BAY AREA HOME-SALES LEVELS HIT SEVEN-YEAR PEAK
More homes were sold in the Bay Area in July that in any point in the last seven years, according to a recent DataQuick report.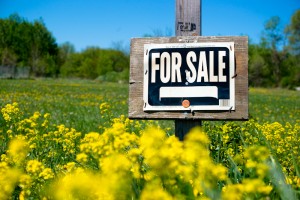 In the nine-county Bay Area, 9,339 single-family homes and condos were sold, an uptick of 18.3 percent from the previous month and a year-over-year increase of 13.3 percent. The last time sales volumes in the Bay Area were higher was in August 2006, when buyers took 9,713 properties off the market.
Year-over-year sales-volume increases were the most pronounced in San Francisco, which experienced a hike of 31.3 percent. In terms of actual number of homes sold, Santa Clara County led the pack at 2,244.
The report notes that absentee owners accounted for nearly 21 percent of buyers in the Bay Area, down from the historic high of almost 29 percent seen in February. Similarly, all-cash sales were on the decline, representing 24 percent of all transactions and down from February's 32 percent peak.
---
HOME INVENTORY-LEVEL DECLINES COOL OFF
For the second consecutive month, U.S. housing inventory levels have declined by single-digit percentage points, according to data from the National Association of Realtors.
In July, the nation saw a year-over-year inventory reduction of 5.24 percent. In January of 2013, the yearly inventory decrease was 16.47 percent.
NAR states that while California markets led the county in housing-inventory declines for the first part of the year, cities in other areas of the nation now fill that role. Detroit led the U.S. in year-over-year inventory decrease, at 30.21 percent, followed closely by the Boston metropolitan area.
However, several California cities still led the nation in terms of shortest median days on market. Oakland easily topped the list, with homes lasting just 20 days on the market. Denver placed second at 31 days, followed by Seattle (36 days), San Jose (37 days), and Detroit (41 days).
---
HALF OF U.S. HOME SALES NOW ALL-CASH TRANSACTIONS
All-cash deals have represented more than 50 percent of U.S. home purchases since the beginning of 2012, a spike of over 30 percent in the past seven years.
Using data gathered by Goldman Sachs economists, The Wall Street Journal report speculates that a combination of foreign buyers, deep-pocketed U.S. citizens, and real estate investors are behind the increase in all-cash sales. Goldman Sachs' data also reveals that 44 cents of each dollar in current home sales are financed, as opposed to 67 cents before the real estate slump.
Here in the Bay Area, all-cash sales are also on the rise. At the end of June, all-cash sales accounted for 38 percent of second-quarter transactions in Sonoma Valley and 29 percent in Sonoma County.
---
YOUNGER BUYERS GAIN CONFIDENCE IN HOUSING MARKET
Americans between the ages of 25 and 34 currently have a much brighter outlook on the housing market than they did two years ago, a recent Prudential Real Estate survey found.
In the second quarter, 71 percent of millennials surveyed have a favorable impression of the housing market, up from 65 percent in the first quarter and 51 percent in 2011. In addition, the survey found that rising interest rates may spur up to 71 percent of younger buyers to act sooner rather than later.
Millennials were equally optimistic about other aspects of homeownership. For example, 83 percent of respondents have confidence in home prices and values, while 92 percent said that owning a home would give them a sense of self-satisfaction.
(Photo: Flickr/Lisbokt)