Here's a look at recent news of interest to homebuyers, home sellers, and the home-curious:
TIGHT BAY AREA HOUSING MARKET SIDELINES SOME FIRST-TIME BUYERS
A combination of skyrocketing prices, all-cash offers, and constrained inventory are shutting many hopeful first-time Bay Area homebuyers out of the market, according to a recent article in the San Jose Mercury News.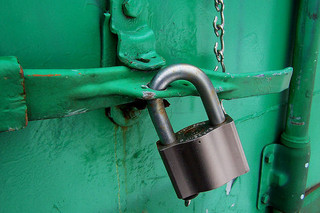 Citing data from the California Association of Realtors, the publication reports that in the first quarter of 2012, nearly two-thirds of first-time buyers in the Bay Area could afford to purchase a home. By the second quarter of 2013, that number had dropped to 45 percent.
A major factor driving this trend is the lack of available homes under the half-million-dollar mark. Sub-$500,000 properties in Alameda, Contra Costa, San Mateo, and Santa Clara counties have decreased from a combined 59.1 percent at the beginning of 2012 to 42.2 percent in August. Contra Costa County saw the largest drop in available properties under $500,000 in that time period — 61.5 percent.
Homes priced less than $300,000 are even harder to come by in those four counties, falling to just 15.2 percent in August.
---
CALIFORNIA MORTGAGE APPLICATIONS JUMP IN SEPTEMBER
Although mortgage applications were down slightly last month in the U.S., the Mortgage Bankers Association reports that they took a fairly large spike in the Golden State.
In September, the national mortgage-application rate declined 1 percent from the previous month. Meanwhile, the average size of U.S. mortgage loans increased by 2 percent, from $284,392 in August to $289,650 in September.
California mortgage applications bucked the national trend in September, spiking 15.5 percent from the previous month. On a year-over-year basis, however, mortgage applications in the state are down 5.1 percent.
---
SAN FRANCISCO TOUGHEST U.S. MARKET FOR MIDDLE-CLASS BUYERS
San Francisco is currently the least-affordable metropolitan area in the country for middle-class homebuyers, according to a study by Trulia.
The company's report shows that only 14 percent of homes in San Francisco — where the median income is nearly $79,000 — are currently affordable to middle-class buyers, a decrease of 10 percent from October 2012.
In the San Jose metropolitan area, which has a median income of almost $91,000, only 28 percent of properties were priced within reach of middle-class buyers, a year-over-year decline of 18 percent. Six of the 10 least-affordable metropolitan areas are in California, rounded out by Los Angeles, Orange County, San Diego, and Ventura County.
On the flip side of the coin, eight of the 10 most-affordable markets for middle-class homebuyers are in the Midwest, with five in Ohio.
---
CALIFORNIA FORECLOSURES STILL AMONG HIGHEST IN COUNTRY
Data collected by CoreLogic shows that while the national foreclosure inventory dropped solidly in August from the previous year, mortgage delinquencies are still an issue in California.
U.S. homes in some state of foreclosure decreased 33 percent from August 2012, for a current total of 939,000. In terms of completed foreclosures, five states contributed nearly half of the nationwide total.
With 58,000 completed foreclosures since last August, California had the third-highest number in the nation. Still, the state's yearly completed foreclosure rate is 48 percent lower than it is in Florida, which led the nation with 111,000 delinquencies.
(Photo: Flickr/Mike)