Here's a look at recent news of interest to homebuyers, home sellers, and the home-curious:
SAN JOSE, SAN FRANCISCO MOST COMPETITIVE HOUSING MARKETS IN NATION
As the usually brisk spring buying season begins in earnest, home shoppers in the San Jose and San Francisco metro regions are facing more competition than those in any other area of the country.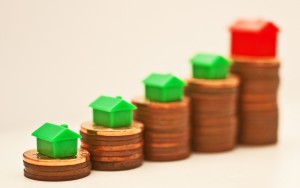 According to data collected by Redfin, almost 90 percent of homes in San Jose garnered multiple offers in March, the highest of the 19 metro areas included in the report. San Francisco placed No. 2 on the list, with 86 percent of properties the subject of bidding wars.
Still, competition for Bay Area homes was slightly less crazed than last March, when more than 90 percent of homes in both regions received multiple offers.
San Jose and San Francisco also topped Redfin's report for premiums, with sellers receiving an average of 14 and 4 percent above asking price, respectively.
---
DISTRESSED HOME SALES RATE IMPROVING IN BAY AREA, CALIFORNIA
More owners across the state are regaining equity in their homes, with the Bay Area leading the way, according to the California Association of Realtors' March pending and distressed home sales report.
San Mateo County tied San Diego County for the lowest percentage of distressed sales in California: 4 percent in March. Santa Clara County was next on the list, at 5 percent, followed by Alameda and Marin counties (both 6 percent).
Statewide, the percentage of distressed sales dropped from 15 in February to 12 in March. Distressed sales declined in all eight Bay Area counties included in the report, and only Napa and Solano counties had higher rates than the California average.
And in what looks like promising news for a busy second quarter, state pending home sales increased 17.8 percent month over month and are now at their highest levels since last July.
---
PROPERTY VALUES PEAKING IN SAN JOSE AREA
San Jose is one of seven U.S. metro areas where home values are at or near their precrisis highs, says a recent Zillow blog post.
Zillow's Home Value Index put the average value of a San Jose property at $759,100 in March, a year-over-year spike of 17.3 percent. Home values averaged $655,400 in the San Francisco region, up 16.6 percent from March 2013.
The company's blog post forecasts value appreciation of 3 to 6 percent in both regions in the coming 12 months.
---
HOME SALES VOLUME SLIDES IN BAY AREA METRO REGIONS
As we noted in Pacific Union's Q1 2014 Real Estate Report, inventory declined in most of our markets in March. The slim pickings likely help explain data collected by RealtyTrac, which shows sales volume in San Jose and San Francisco experiencing the largest drops in the nation in the first quarter.
According to the firm's research, San Jose sales volume declined 18 percent year over year in March, the largest of any major metro area in the report. San Francisco followed close behind, with a sales-volume drop of 15 percent.
RealtyTrac's report says that while San Francisco annual home prices grew by 26 percent in March, the appreciation rate topped out last June, when it hit 39 percent.
(Photo: Flickr/Andrew_Writer)