Here's a look at recent news of interest to homebuyers, home sellers, and the home-curious:
DISTRESSED SALES UP IN MOST BAY AREA COUNTIES IN JANUARY
The number of distressed sales increased across much of the Bay Area from December to January, but all counties have a lower rate than they did one year ago.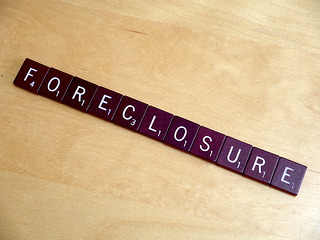 According to the California Association of Realtors' January pending sales report, distressed sales of single-family homes increased from the previous month in every Bay Area county except San Mateo, where they held steady at 2 percent (the organization does not include data for San Francisco County). Elsewhere across the region, distressed-sales rates ranged from 4 percent in Santa Clara County to 15 percent in Napa and Solano counties. In January 2014, six of the nine Bay Area counties had double-digit-percent distressed-sales rates.
The local increase mirrored an uptick in statewide distressed sales, which rose from 10 percent in December to 12 percent in January. One year ago, 16 percent of home sales in California involved distressed properties.
---
BAY AREA RENTS ARE NATION'S FASTEST RISING
Sky-high rents in traditionally pricey places like the Bay Area "are almost a given at this point," says a recent report from Zillow, and they are only zooming upward, further taxing would-be homebuyers who hope to save for a down payment.
Zillow's latest Rent Index says that rents in the San Francisco metropolitan area increased by 14.9 percent on an annual basis in January, the largest gains in the country. Rents in the San Jose region rose by 13.4 percent in the same time frame, No. 2 in the country. Nationwide, rents increased by 3.3 percent in January, which the company says is in line with historically normal levels.
But there's a catch: Since 2000, rent prices have grown at nearly twice the rate of wages, meaning that Americans have been putting away less money aside for a down payment. Zillow notes that this trend is particularly worrisome given that buying a home is currently more affordable than ever when compared with renting.
---
A PEEK INSIDE SAN FRANCISCO'S $49 MILLION CONDO
Even in a city where jaw-dropping real estate prices are the norm, some numbers leap off the page.
Enter a 15,000-square-foot condo at the under-construction Lumina high-rise in San Francisco's South Beach neighborhood, which will list for $49 million, according to an article in The Wall Street Journal. Located at the intersection of Main and Folsom streets – one block away from Google's San Francisco office – the unit could set a residential real estate price record in the city, no small feat.
Located on the 41st and 42nd floors of the skyscaper, the five-bedroom penthouse features two kitchens, eight terraces, and a private rooftop deck. Whoever the deep-pocketed buyer ends up being — the publication speculates that a high-ranking tech executive will be involved — he or she will enjoy commanding views of downtown San Francisco and the Bay Bridge through the unit's large, curving glass walls.
---
JOB AND INCOME GROWTH LOOK GOOD FOR 2015
Continued improvement in the U.S. job market and income levels will help propel the housing recovery in 2015, Fannie Mae predicts in a recent report.
"Our forecast calls for a number of factors, including strong hiring and income growth, stabilized housing affordability, and modestly easing lending standards, to translate into improving housing demand throughout the year," Fannie Mae Chief Economist Doug Duncan said in a statement. "We expect total home sales to increase by approximately 6.0 percent for 2015, with total single-family mortgage production climbing to approximately $1.2 trillion."
Fannie Mae says that it expects the national economy to expand by 2.9 percent this year, up from 2.5 percent growth in 2014.
(Photo: Flickr/Simon Cunningham)