Here's a look at recent news of interest to homebuyers, home sellers, and the home-curious:
GENERATION X HAS A STRONG BAY AREA PRESENCE
Although millennials are flocking to the Bay Area to take advantage of the region's plentiful, high-paying tech jobs, their elder generation is already well established locally, a new report says.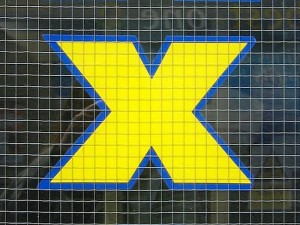 Using the most recent census estimates, RealtyTrac found that 17.9 percent of the San Jose-Sunnyvale-Santa Clara metro area's population – 1,843,860 people – were born between 1965 and 1976, the fourth highest percentage of Gen Xers in the nation. The San Francisco-Oakland-Fremont metro area placed No. 5, with 17.6 percent of residents (4,348,880 people) falling under RealtyTrac's definition of Generation X.
Seattle was the only other West Coast metro area to break the top 10 list for Gen X density, with 17.1 percent of the population.
---
SAN JOSE, SAN FRANCISCO NATION'S PRICIEST HOUSING MARKETS IN FOURTH QUARTER
In what will come as little surprise to anyone who follows the high-priced world of Bay Area real estate, our region's two largest metro areas were the most expensive places to purchase a home in the U.S. as 2014 came to a close.
The National Association of Realtors reports that the median sales price for a single-family home in the San Jose metro area was $855,000 in the fourth quarter, No. 1 in the nation. The San Francisco metro area followed in the second spot, with a median sales price of $742,900.
Home prices in both areas were down a few thousand dollars from the third quarter but still up by nearly identical amounts on a year-over-year basis – 10.3 percent in San Jose and 10.1 percent in San Francisco. Nationwide, NAR says that the rate of annual home price appreciation in the fourth quarter was 6.0 percent.
---
HEALTHY JOB GROWTH PUSHES MORTGAGE RATES HIGHER
The recently released U.S. employment numbers for January helped precipitate a slight uptick in mortgage rates last week, though they are still at their lowest level in almost two years, Freddie Mac said in a recent report.
"Mortgage rates rose this week following strong economic data," Len Kiefer, Freddie Mac's deputy chief economist, said in a statement accompanying the numbers. "The economy added 257,000 new jobs in January after robust increases of 329,000 in December and 423,000 in November."
According to Freddie Mac, 30-year, fixed-rate mortgages averaged 3.69 percent for the week ending Feb. 12, up from 3.59 percent one week earlier. Fifteen-year, fixed-rate mortgages also increased from the previous week, rising to 2.99 percent.
Economists have predicted that mortgage rates could climb as high as 5 percent later this year, so anyone considering a real estate purchase in 2015 may want to consider acting sooner rather than later.
(Image: Flickr/Francesca Whetnall)