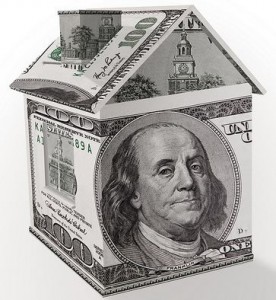 Here's a look at recent news of interest to homebuyers, home sellers, and the home-curious:
HOUSING AFFORDABILITY IMPROVES
Housing affordability improved in four Bay Area counties in the fourth quarter of 2012, while declining in one county and holding steady in another.
A survey by the California Association of Realtors found that 48 percent of homebuyers in Napa County could afford to buy a median-priced home in the fourth quarter, up from 45 percent in the third quarter.
Other counties reporting increased affordability included Alameda (36 percent, up from 34 percent), Contra Costa (31 percent, up from 28 percent), and Marin (28 percent, up from 27 percent).
San Francisco reported a decline in affordability (22 percent, from 25 percent), and Sonoma County saw no change (46 percent).
Statewide, affordability decreased to an average of 48 percent, from 49 percent.
Minimum qualifying income to buy a home in the Bay Area ranged from $72,500 in Sonoma County to $153,980 in Marin County.
---
SOLID RISE IN PENDING SALES
Pending home sales in California rose at the highest rate in nearly four years in January, up 23 percent from December and 1.4 percent from a year earlier, based on signed contracts.
The California Association of Realtors said January's increase was almost double the month-to-month average of 12.8 percent over the past four years.
"The strong increase in January's pending home sales is an encouraging indication that we'll kick off the spring home buying season on a solid start," C.A.R. President Don Faught said in a statement. "However, a low supply of available homes for sale will affect buyers, especially first-time buyers looking for more affordable, lower-priced homes since they are having to compete with investors and all-cash buyers."
Pending home sales are forward-looking indicators of future home sales activity.
In a separate report, the National Association of Realtors said pending home sales nationwide rose 4.5 percent in January.
---
NEW-HOME SALES SURGE
Sales of new single-family homes in the Western U.S. skyrocketed in January — up 45 percent from December and 60 percent from January 2012.
Sales also rose solidly nationwide — up 16 percent from December and 29 percent from a year earlier, according to a report from the U.S. Census Bureau.
"The surge in demand for new homes this January is an excellent sign that the housing recovery is gaining steam and helping put more people back to work," Rick Judson, chairman of the National Association of Home Builders, said in a statement. "While we can't expect to see double-digit sales growth every month, consumers are definitely coming off the fence as prices start to rise, and builders in some cases are having a tough time keeping up."
---
FHA ESCAPES SEQUESTER CUTS
The severe budget cuts expected from the political stalemate in Washington, known as sequestration, will have minimal impact on federally backed mortgage finance programs because the sequester applies to program dollars, not loan guaranty authority.
For that reason, loans backed by the Federal Housing Authority, the U.S. Department of Veterans Affairs, and the Rural Housing Service are expected to remain at current levels, according to an analysis in the National Association of Realtors' Realtor Magazine Online.
The two secondary mortgage market companies, Fannie Mae and Freddie Mac, which remain under federal conservatorship, will also likely see little impact from the sequester, the Realtor report said.
---
RENTING: A PATH TO HOMEOWNERSHIP
Renters of single-family homes are more inclined to become homeowners than apartment renters, according to a recent survey by Opinion Research Corp.
Sixty percent of single-family renters say they plan to become homeowners within the next five years, compared with 44 percent of apartment renters.
"The near-term interest in becoming homeowners among single-family tenants reflects the new roles single-family rentals are fulfilling as a stepping stone to homeownership for first-time buyers and as a sanctuary for large numbers of families displaced by foreclosures but who plan to buy again when they can afford to do so," the survey concluded.
(Illustration courtesy of 401(K) 2013, via Flickr.)