Here's a look at recent news of interest to homebuyers, home sellers, and the home-curious.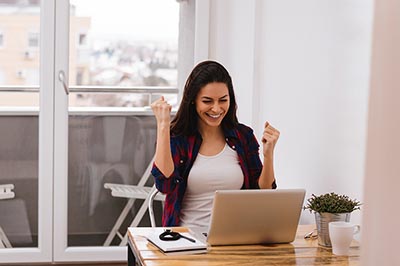 STICKER SHOCK: BAY AREA HOME LISTS FOR $99,000
An East Bay home recently commanded plenty of attention due to its astonishingly low price tag, although it ended up selling for more than five times more than its list price.
The most popular home on realtor.com's website last week was a newly remodeled, three-bedroom home in Hayward. Built in 1953, the 1,000-square-foot bungalow hit the market in an auction with a reserve price of just $99,000 — or $92 per square foot. Visitors to realtor.com took note of the home's diminutive price, which the company said garnered a "cascade of clicks."
The low price helped incite a bidding war, according to Manuel Rueda, president of homly.com, the company that auctioned the home. The home eventually sold for $536,000, still shy of Hayward's current $629,000 median list price. Even so, Rueda told realtor.com that his company was satisfied with the final sales price.
---
SANTA CLARA COUNTY'S MEDIAN SALES PRICE SURPASSES PREVIOUS HIGH
Bay Area home prices rose by double-digit percentage points in October, with Santa Clara County setting a new record.
Citing CoreLogic data, The Mercury News reports that the median single-family home sales price across the nine-county Bay Area was $800,000 in October, an annual gain of 11 percent. Home prices rose year over year in eight local counties, with Santa Clara County seeing a 19.7 percent gain from one year earlier. That county's $1,125,000 median sales price represents a new peak, with appreciation driven by inventory that has been cut in half from one year earlier.
"It's a sign of the times and a sign of the housing affordability problem the Bay Area continues to wrestle with," CoreLogic Research Analyst Andrew LePage told The Mercury News, calling market conditions "brutal for a first-time buyer." According to the California Association of Realtors' latest Housing Affordability Index, only about one in five Bay Area households could afford to purchase the median-priced home in the third quarter, less than half the national rate.
---
HOME-FLIPPING ACTIVITY DOWN IN SAN FRANCISCO, SAN JOSE
A dwindling number of distressed properties pushed down U.S. home-flipping activity and profits in the third quarter, with Bay Area investors netting smaller profits than the national average.
That's according to a recent ATTOM Data Solutions report, which says that home flips represented 5.1 percent of U.S. home sales in the third quarter, down from 5.6 percent in the second quarter. The average home flipper profited by $66,448, a 47.7 percent return on investment, down on both a quarterly and annual basis.
Given the Bay Area's high home prices, it's not surprising that flippers here were less active and made smaller profits than the national rate. In the San Francisco metro area, flips accounted for 3.8 percent of sales in the third quarter, with profits averaging 38 percent. Flippers were responsible for 3.5 percent of activity in San Jose, netting an average return on investment of 25 percent.
---
AMERICANS' CONFIDENCE IN HOUSING MARKET AGAIN NEAR ALL-TIME HIGH
Optimism about the state of the U.S. housing market was near a record high in November, boosted by a jump in the number of Americans who think it's a good time to sell.
Fannie Mae's latest Home Purchase Sentiment Index ended November at 87.7, close to its all-time peak set in September. The amount of survey respondents who believe that the current environment is favorable to sellers was up by 21 percent from one year ago, and 11 percent think that prices will keep rising over the next year. Americans also expressed confidence in the economy, with a 10 percent year-over-year increase in the number of workers who do not fear losing their jobs.
In a statement accompanying the report, Fannie Mae Chief Economist Doug Duncan said that the index's movement indicates modest expansion for the housing market moving forward, though he noted that the proposed tax reforms' effects on consumer confidence in the housing market and the economy remain to be seen.
(Photo: iStock/nortonrsx)