New-year resolutions are a dicey thing. It's fine to swear to losing 20 pounds over the next few months, but unless you make a point to work out regularly or cut back on calories, it's not going to happen.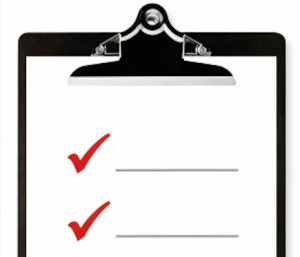 The same is true in real estate. Homebuyers and sellers in the Bay Area can resolve to close a deal in 2015 — taking advantage of near-record-low mortgage rates, stabilizing home prices, and favorable economic conditions — but they need to be ready when the perfect opportunity comes along or they will lose out.
Follow these sensible steps to help make your 2015 real estate resolution a reality.
BUYERS: PREPARE YOUR FINANCES AND DO YOUR RESEARCH

Pay off credit cards and other debt so that you meet your mortgage lender's qualifications. Anything you can do to improve your credit history and raise your credit score will help you get a better interest rate on your home loan.
This may seem contradictory, but at the same time as you pay off debt, do what you can to save money for a down payment. If a family member can help, go beyond a verbal commitment and get an agreement in writing (or cash).
With debt under control and a down payment in the works, take an honest look at your finances and determine how much you can afford to spend. No matter how wonderful your dream home may be, you're not going to enjoy it if you can't afford it.
Educate yourself on neighborhoods where you would like to live. What are homes in those areas selling for? What parks, shopping districts, and other amenities are nearby? If you have children, make sure to learn all you can about local public and private schools.
Talk with a real estate professional who is familiar with the areas in which you are searching. Get familiar with the ins and outs of buying a home, including paperwork, estimated timelines, making a bid, and closing a sale.
Start making your moving plans far in advance. Familiarize yourself with moving and storage options, and get rid of household clutter to save trouble later.
THREE WORDS FOR SELLERS: FIX, CLEAN, STAGE
Complete any unfinished home-improvement projects, and consider a few new ones that will add value to the property. Schedule an inspection to help get your house ready for sale and ensure there will be no surprises.
Clean your home, inside and out. Shampoo the carpet, wipe down the walls, and don't forget to wash the windows. Sparkling windows are a sign of a well-cared-for home.
Talk with a real estate professional who is familiar with your community. Find out what your home is worth and what strategies will help it sell quickly. Learn the basics of home staging, and if necessary, hire a professional stager.
Lastly, remember to plan your exit strategy. Are you buying your next home at the same time you're selling your current one? Familiarize yourself with moving and storage options.
(Image: Flickr/e3Learning)