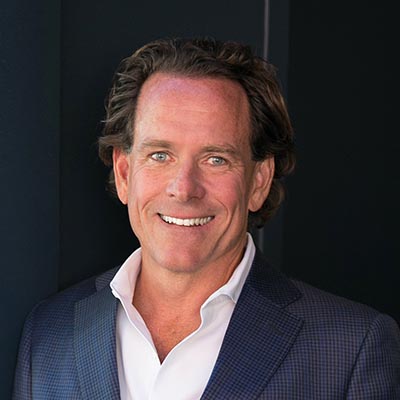 Pacific Union is honored to announce that company CEO Mark A. McLaughlin has been named one of the top real estate executives in the U.S. and Canada for 2018.
Noted industry publication Swanepoel places McLaughlin No. 9 on the SP200 Power Brokers list, which ranks the most powerful, influential, and innovative leaders in residential real estate. He also ranks No. 34 on the latest annual SP200 list, also published by Swanepoel. McLaughlin has been named to the SP200 list every year since its inception five years ago and has steadily moved up the rankings over the past four years.
Since acquiring Pacific Union nearly nine years ago, McLaughlin has grown the San Francisco-based brokerage's sales volume from $2.2 billion to more than $14 billion in 2017. Our firm is now the eighth-largest independent residential real estate brokerage in the U.S. by 2016 sales volume according to the most recent rankings from RISMedia and REAL Trends.
Swanepoel notes McLaughlin for Pacific Union's recent aggressive expansion into the greater Los Angeles area via mergers with brokerages John Aaroe Group, Partners Trust, and Gibson International, all of which have occurred over the past 13 months. Pacific Union now has 50-plus offices throughout the Bay Area and Southern California with more than 1,700 of the state's top-performing real estate professionals.
"In the autumn of 2015, our leadership team set out on a vision for 2020 to to build the ultimate California real estate company," McLaughlin says. "As 2018 unfolds, this vision has come alive dramatically ahead of our timeline with an impactful expansion into the important Southern California market, which compliments our strong leadership position in Northern California and positions Pacific Union International as the premier independent real estate firm in the state."
McLaughlin has also been at the forefront of industry innovations by enabling Pacific Union real estate professionals to have a voice in which marketing and educational programs allow them to best serve their clients and grow their businesses.
"We have empowered technology and marketing processes through our Innovation Group and Pacific Union University — both initiatives led by our real estate professionals — which dictate our technology and service offerings, "McLaughlin says. "Being an independent brokerage means making decisions as close to our clients as possible, and our clients are both our valued real estate professionals and California homebuyers and sellers."