It's official: Pacific Union International's sales professionals are among the most productive in the United States.
The results are in from the annual Real Trends 500 survey, which ranks the 500 largest residential real estate brokerage firms in the U.S. Pacific Union International ranked fifth nationwide in closed sales volume for its real estate professionals — and the per-associate number was an impressive $6,372,309.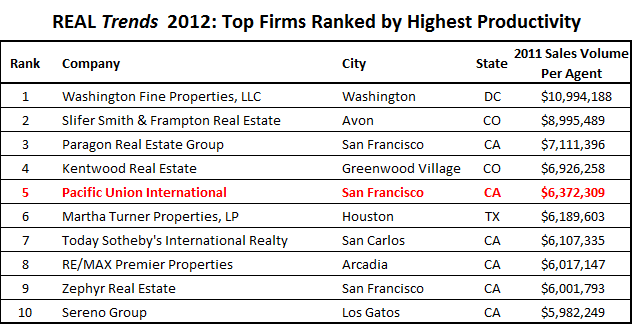 In addition, we climbed five spots from last year's list to rank at 24 in closed sales volume overall for 2011.
Congratulations to our real estate professionals and the entire Pacific Union team for an outstanding 2011! We're looking forward to an equally, if not more, impressive 2012.