Every Friday, Pacific Union will take a look at what's new and notable in the Bay Area neighborhoods that constitute our neck of the woods. Here's what we've got for the week ending April 6, 2012.
WINE COUNTRY (NAPA AND SONOMA)
Napa celebrates Art in April with a month-long tour of participating wineries featuring unique events and activities. This week's stop is Calistoga from April 1-8 with a presentation on of Bacchus the Rascal, A Bacchanalian History of Wine Seen Through 4,000 Years of Art from owner Jan Shrem at Clos Pegase. After visiting St. Helena, Rutherford, Oakville, and Yountville, the last leg includes Napa, Carneros, and American Canyon with closing events at The Hess Collection. Not a bad month!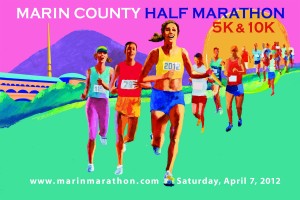 MARIN COUNTY
Take your marks! The Marin County Marathon hits the ground this Saturday. Proceeds from the event are donated to the Breast Cancer Emergency Fund, and participants are also welcome to bring old running shoes to be recycled and race apparel for donation to needy organizations.
SAN FRANCISCO
This Sunday, San Francisco celebrates its 21st Annual Spring Celebration and Easter Parade on Union Street between Fillmore and Gough. The event is scheduled from 10:00AM to 5:00PM with family-friendly fun, delicious Union Street fare, and the phenomenon known as the city's Biggest Little Parade at 2:00PM.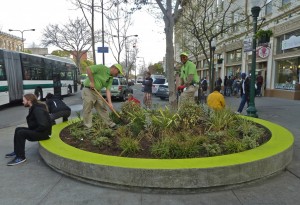 ALAMEDA COUNTY
This week, Berkeley basked in the results of a fresh start as it marked the first phase of a five-year plan to reshape its downtown. The Downtown Berkeley Association oversaw a serious spring clean-up dubbed the "Big Splash" campaign intended to increase its draw and promote hospitality. Looking good!
CONTRA COSTA COUNTY
Walnut Creek residents gave their city a glowing review according to a National Citizen Survey. Aspects such as its appearance, shopping, and its cleanliness ranked on the high end of the scale. The quality of life in Walnut Creek was rated excellent or very good by 96 percent, while 97 percent would recommend living there, and 93 percent said they intend to remain living in the city for at least the next five years.
(Marin Marathon image courtesy of marinmarathon.com, downtown Berkeley image courtesy of berkeleyside.com)