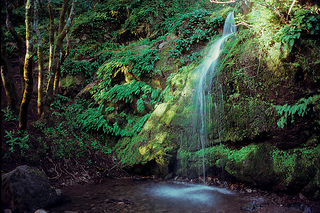 Thanks to its convenient location and close proximity to plentiful outdoor recreation opportunities, Novato's Country Club Estates neighborhood stands out as one of the Marin County city's most prestigious and popular.
As its name implies, the neighborhood surrounds the Marin Country Club in the southwestern corner of Novato. Situated about 20 miles north of the Golden Gate Bridge, Country Club Estates offers an easier commute to San Francisco than most other neighborhoods in the city.
The Marin Country Club itself is a big draw for neighborhood homebuyers, with its 18-hole golf course, four tennis courts, and swimming pools. The club offers a number of programs for children, including two monthly events and a summer camp.
Besides the country club, neighborhood residents have a wealth of nearby options for outdoor recreation. Country Club Estates is nestled between Indian Valley Preserve and Ignacio Valley Preserve, both of which offer miles of hiking and biking trails. The latter is home to Arroyo de San Jose Falls, four waterfalls that spring to life during the rainy season. Pacheco Valle Preserve, Loma Verde Preserve, and Lucas Valley Preserve are also just minutes away from the neighborhood.
Although Country Club Estates is surrounded by open spaces and rolling hills, the nearest stores and restaurants are only about a mile away. Located on Ignacio Boulevard, the Pacheco Plaza Shopping Center has nearly 20 restaurants and shops, including a Paradise Foods grocery store.
Neighborhood children attend Loma Verde Elementary school, operated by the Novato Unified School District. Loma Verde enjoys a good reputation locally and scored 858 out of a possible 1,000 on the 2013 California Academic Performance Index.
Many homes in Country Club Estates are built on spacious lots, and some sit behind private gates. The neighborhood's most upscale homes are located farther up in the hills, and some homeowners at higher elevations are treated to sweeping views of the Marin County countryside and San Francisco Bay.
Because it is a popular neighborhood, homes in Country Club Estates tend to cost about 10 to 20 percent more than those in other neighborhoods in the city, according to one of Pacific Union's top Novato real estate professionals. He estimates that single-family home prices in the neighborhood generally range from $850,000 to $1.5 million and notes that Novato's largest 2014 home sale – a $5 million transaction in August – occurred in the neighborhood.
 (Photo: Flickr/WideAngleWandering)