Mortgage closings should become easier, and more transparent, when new federal regulations take effect next year.
Among the revisions, lenders will no longer be able to make last-minute changes to closing documents such as imposing a higher interest rate, changing the loan product, or adding a prepayment penalty to the loan. The regulations specify that homebuyers must receive any new disclosures at least three business days before the closing.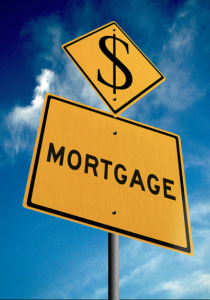 The mortgage guidelines, set to take effect in August 2015, were written by the Consumer Financial Protection Bureau and are intended to be easier for borrowers to understand by providing them more time to ask questions and compare costs.
In a related move, the CFPB in January launched an inquiry into homebuyers' mortgage complaints. The agency quickly identified four "pain points" in the process:
1. Too little time to review documents: Buyers complained that they don't get vital paperwork until they arrive at the closing table, where there is pressure to rush through and repeatedly sign documents – without ample time to make sure that they understand what they are signing.
2. Huge stack of paperwork: Buyers said there are too many pieces of paper to examine, making the closing process overwhelming. As a result, many buyers leave the table with a lingering sense that something hidden in all those documents might adversely affect their financial solidarity.
3. Documents difficult to understand: Buyers said closing documents are full of hard-to-understand terminology, and that they could use additional help from others in the closing room to fully understand them.
4. Document gaffes: Errors in closing documents can often lead to delays. Even seemingly minor glitches, such as a misspelled name or forgetting to include a spouse, require closing agents to overhaul the package.
As a result of that inquiry, the CFPB started work on an "eClosing" pilot program that would move much of the closing process online.
The program, still in the testing stage, would provide buyers with digital tools that explain key terms and important documents, give them more time to review mortgage documents, and make it easier to spot any errors beforehand.
"We strongly believe that electronic closing solutions, known as eClosings, can lead to more knowledgeable consumers and a much better process for everyone involved," CFPB Director Richard Cordray said in a recent statement.
However, the new guidelines and the eClosing program won't take the place of homebuyers' research. From choosing a lender to signing the closing papers, buyers need to take advantage of all the tools available to make the smartest decision.
If you plan to buy a home in the Bay Area or the Tahoe/Truckee region, Pacific Union's mortgage partner, Mortgage Services Professionals, can offer loan advice and consultation to help make your purchase a success.
(Image: Flickr/401(K) 2012)