San Francisco Bay Area's Marin real estate market is mirroring the Hamptons and Greenwich.
Summer is the new spring this year. Compass market analyst Patrick Carlisle reports Marin sales activity is on a fast track after a slow April and May.
New buyers are packing up their San Francisco homes and heading North, and they want bountiful outdoor space, home offices, and lavishly open concept designs.
"There is no doubt anymore about the very dramatic rebound in Marin County," Carlisle said. "And it is clear now that markets in suburban/rural counties are bouncing back much more than in the urban counties, such as San Francisco and Alameda (Oakland)."
In Carlisle's Marin July 2020 Market Report, there is a comparison of year over year growth rates with population densities. Marin saw the biggest rebound of the inner Bay Area counties. All around the Bay Area, purchases of new or second homes outside the city by very affluent buyers have been strong — they are most likely to be unaffected by the pandemic, and have the most money to spend.
Here are three new listings that illustrate the latest market trend.
Kentfield
Offering privacy, serenity, and the most spectacular south-facing views of Mt. Tamalpais & the Bay, this extraordinary Mid-Century Modern has stunning contemporary lines, soaring high ceilings, an open floor plan, gallery walls, and a coveted indoor-outdoor connection. 27 Rock Road in Kentfield is listed at $5,995,000 by Carey Hagglund Condy.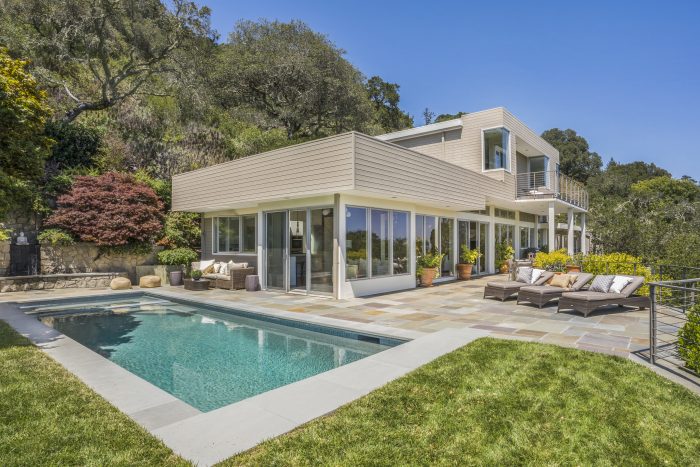 Mill Valley
A rare estate with incredible views of Mt Tam and a very stately feel. Highlights include its own soccer field, gym, au pair unit, and a new one bedroom, one bathroom ADU with epic views.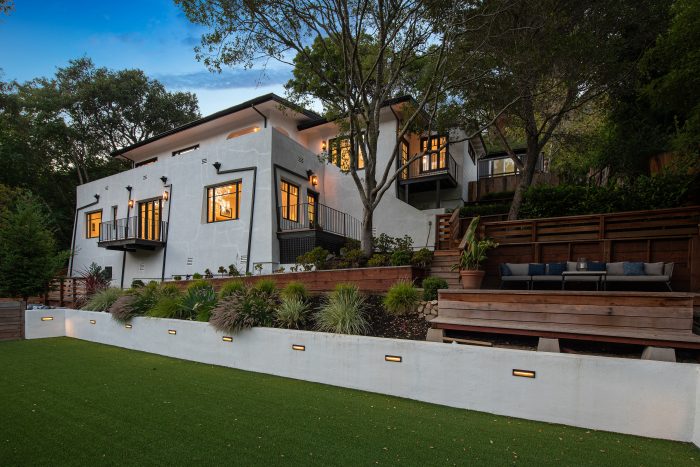 In other words, there's plenty of potential for people to live together yet at a social distance as needed. 516 Throckmorton Avenue in Mill Valley is listed at $6,500,000 by Ahern + Kalmbach.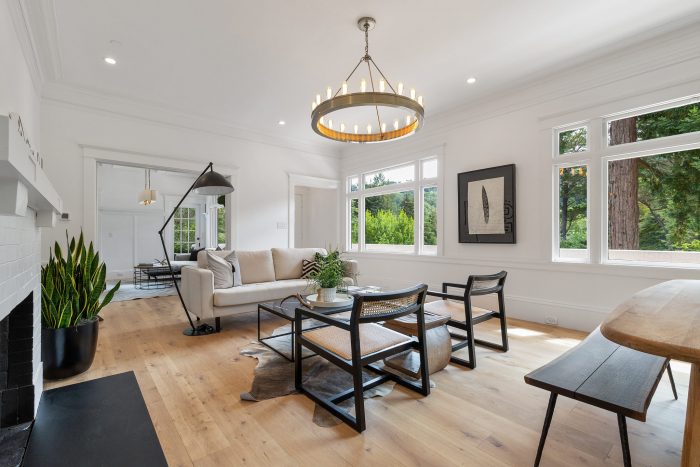 Belvedere
Right on the Marin waterfront, 27 Bellevue, Belvedere is like living on a very large yacht.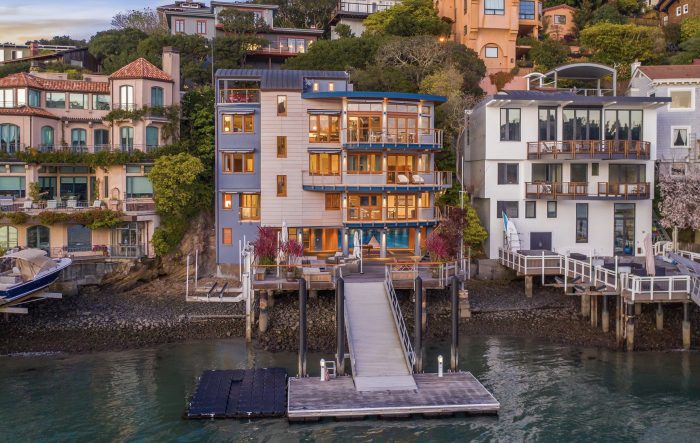 The house was custom built in 2009 for a well-known inventor and yacht racer, and then extensively remodeled in 2015 by another tech titan, also known in international yacht racing circles. The sleek three bedroom, four plus bathroom home is listed at $14,900,000 by Bill Smith & Ann Aylwin.