We are excited to announce that the Pacific Union International family is growing! We are launching a new office to serve the North Lake Tahoe area, under the leadership of longtime real estate professional and broker Sally J. Gardner.
Read below for our full press release announcing the expansion, and please join us in welcoming Sally to the Pacific Union fold.
PRESS RELEASE: Pacific Union International Announces Expansion to Lake Tahoe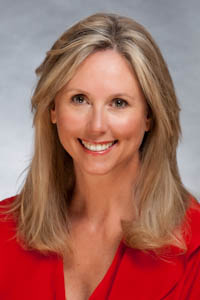 Pacific Union International, the leading luxury real estate brand in the Bay Area, is expanding its reach to Truckee and North Lake Tahoe.
The company will launch a Truckee/North Lake Tahoe region office today, under the leadership of branch executive Sally J. Gardner. Located in Truckee, the office will serve clientele throughout the North Lake Tahoe area, including West Shore, Tahoe City, Squaw Valley, Alpine Meadows, Northstar, and Truckee.
"Lake Tahoe is an extremely popular destination for Bay Area residents, many of whom own or are considering owning second homes in the area," said Mark A. McLaughlin, CEO of Pacific Union. "Tahoe is a perfect fit for the Pacific Union brand, and we are looking forward to bringing our passion for extraordinary service to the region."
Gardner, the principal of Dashel Mills Distinctive Properties, will lead the charge for Pacific Union's northern expansion. She notes that Pacific Union's values align extremely well with the Dashel Mills philosophy, making the decision to take the helm of the new office an easy one.
"Dashel Mills was built on a promise for exceptional, committed service to each client, with personalized attention, professionalism, and great follow-through," she said. "Pacific Union embodies these qualities both in its management and its real estate professionals, which made it a perfect fit. I'm very proud to be joining the Pacific Union team and am looking forward to a very successful start."
Gardner has lived in the Lake Tahoe area for more than a decade and has deep real estate experience, including land and commercial development, finance, marketing, new home sales specialists, commercial and residential leasing, new construction management, and founding Dashel Mills, a full service residential brokerage.
An entrepreneur at heart, Gardner has also worked in the airline industry and founded a Bay Area Internet-based business early in the dot-com era. She is active in the Lake Tahoe community, where she founded the Tahoe Mothers' Club, is a member of the Truckee Sportsmen's Association, and serves on the board of directors of the Olympic Heritage Ski Museum. She also founded the Gardner Family Fund and is a supporter of the Queen of Hearts women's fund and the Tahoe Truckee Community Foundation.
Gardner maintains her Bay Area connections as a sustaining member of the Junior League of Palo Alto-Mid Peninsula.  A mother of three active boys, she enjoys many of the outdoor activities the Lake Tahoe lifestyle offers, including sailing, hiking, snow skiing, water skiing, and paddle boarding.
About Pacific Union International
Pacific Union International is the San Francisco Bay Area's premier luxury real estate brand operating in seven regions, including the East Bay, Contra Costa, Marin, Napa, San Francisco, Sonoma, and North Lake Tahoe.
With 22 offices in the Greater Bay Area – more than any other independent real-estate firm – Pacific Union offers a full range of personal and commercial real-estate services, including buying, selling, and relocation.
Locally owned, Pacific Union's leadership operates with an entrepreneurial mindset and unwavering commitment to deliver exceptional service and expertise to ensure deep, long-standing client and agent relationships.
For more information, please visit us at www.pacificunion.com, get our real estate news and insights at blog.pacificunion.com, or find us on Facebook (facebook.com/pacificunionrealestate) and Twitter (@pacunion).