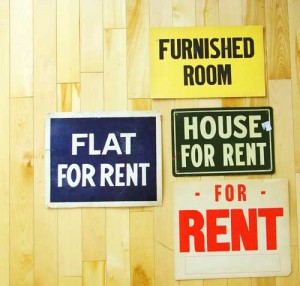 Here's a look at news this week of interest to homebuyers, home sellers, and the home-curious:
PRICES, SALES INCREASE IN BAY AREA
The California housing market posted strong year-over-year price gains and sales in nearly every county last month, with the Bay Area seeing some of the biggest increases in the state, according to a Thursday California Association of Realtors report.
Statewide, the median sold price for a single-family home rose 23 percent to $341,370 in October, up from $277,450 a year earlier, CAR reported. Sales were up 10.2 percent.
The Bay Area beat those numbers handily with a nearly 28 percent year-over-year increase in the median sold price for single-family homes, which jumped from $464,100 in October 2011 to $593,080 last month. Sales increased 24 percent in the same period.
Napa County led the Bay Area in median price growth for single-family homes with an uptick of 29 percent, followed by Santa Clara (25 percent), San Mateo (22 percent), and Contra Costa (20 percent). Marin County saw a whopping 46 percent boost in sales compared to a year earlier, the biggest increase in the Bay Area.
FORECLOSURE AUCTIONS CANCELLED
Cancellations of foreclosure auctions are on the rise in the Bay Area ahead of the Homeowner Bill of Rights, which goes into effect in California on Jan. 1. A Tuesday report by ForeclosureRadar showed October cancellations were up 37 percent year over year and 62 percent from September.
The Truckee-based company attributed the spike to the new legislation, which bars "dual tracking," the practice of holding out hope to homeowners and then foreclosing unexpectedly.
"Expect further impacts to foreclosure trends in the months ahead," Sean O'Toole, the company's CEO and founder, said in a statement.
Other findings of note in the report: October notices of default in California fell 49 percent year over year, and foreclosure sales dropped 39 percent in the same period.
SINGLE-FAMILY RENTAL HOUSING IN DEMAND
Nationally, the demand for single-family rental homes is rising, particularly in markets hit hard by foreclosures, according to a CoreLogic report released Tuesday.
In August rental leasing volumes for single-family homes were up 7 percent from a year earlier and 12 percent on a year-to-date basis, the November MarketPulse Report said. Also in August, inventory fell 11 percent year over year, and the months' supply decreased to 2.6 months, down from 3.2 months in 2011.
"While growth in demand is geographically diverse, it is most acute in the areas that experienced the largest home price bust, such as Florida, California and Arizona," the report said. "This is not a surprise given that some of the new demand is being driven by former homeowners who have experienced foreclosure."
INVENTORY CONTINUES TO DROP
Last month the number of homes for sale in the U.S. dropped by 17 percent year over year, hitting its lowest level in five years.
The data comes from Realtor.com's monthly housing summary for October, which also found that the median age of inventory declined nearly 12 percent compared with a year earlier.
In Oakland the number of homes for sale fell 59 percent year over year in October, while San Francisco listings decreased 38 percent in the same period. Median list prices in both cities grew 17 percent over the same period, in Oakland reaching $399,000 and in San Francisco clocking in at $750,000, according to the report.
"The recovery that began in Florida more than a year ago has since spread to California, Arizona, Nevada and other parts of the West, with many of these markets registering dramatic declines in the number of properties for sale coupled with year-over-year list price increases of 10 percent of more," Realtor.com said.
(Photo of "For Rent" signs by Abbey Hendrickson, via Flickr.)