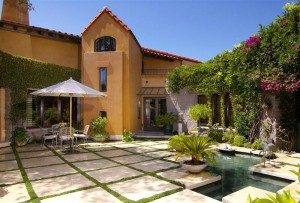 Located in an exclusive Sonoma area known as "The Ranch," this villa is a stylish combination of old-world charm and outdoor living plus has today's modern construction, conveniences, and amenities.
Designed by award-winning architect Robert Zinkhan and built by renowned Cello-Maudru Construction Co., Villa Belvedere features rounded walls and arches, a piazza, and loggia. Of-the-moment amenities include computer-controlled lighting, audio, heating, alarm, updated kitchens, and incredible state-of-the art infrastructure. This gorgeous Sonoma county home for sale is waiting for you.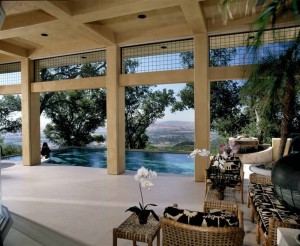 • 2 en-suite bedrooms in the main house
• Sweeping Wine Country views
• Separate en-suite private guest studio
• 2 offices
• Floor-to-ceiling windows in the living and dining rooms
• Gymnasium with ballet barre
• Three-car garage with storage and workbench
Offered at $4,500,000.
See additional details and photos of 1375 Legs Lane.