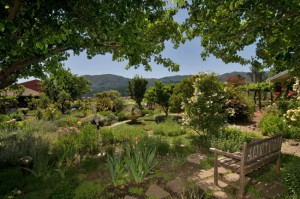 Nestled between the towns of St. Helena and Rutherford, our Home of the Week celebrates good living. Enjoy views of hills and vines, and taste from the garden's peach, fig, plum, pluot, pomegranate, persimmon, and citrus trees. Capture a moment's inspiration in art with the ceramics and painting studios.
Ready for company with a picnic area and guest cottage, this home for sale in Napa county offers a relaxing gathering place for friends and family.
From views and vines to guests and gardens, our Home of the Week will help you live the good life.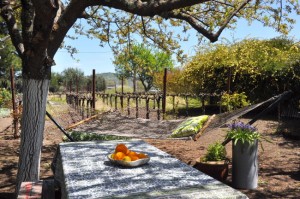 3 bedrooms, 2 bathrooms
guest cottage
sleeping porch
nearly 2/3 acre of Cabernet Sauvignon vines
garden and hill views
Offered at $975,000