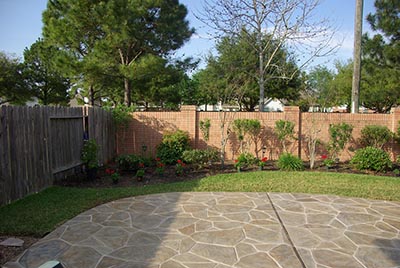 New home sizes dropped for the first time in seven years in 2016, which isn't likely to trouble the majority of buyers, who are willing to sacrifice square footage for the right features.
Those are two key takeaways from a recent survey by the National Association of Home Builders, which found that more than two-thirds of homebuyers are willing to accept less living space in exchange for specific amenities. Topping the list of must-have features is a separate laundry room, which is the most sought-after home amenity regardless of buyer income bracket. Energy-efficient appliances and windows, programmable thermostats, outdoor lighting, and patios are other features currently a hit with buyers.
Millennials place particular value on outdoor amenities, with 75 percent seeking a place outside of the home to relax. Some younger buyers want a separate shed-type building where they can read or craft, and vegetable gardens, fences, and decks are popular home-improvement jobs with this demographic.
Younger buyers are also driving new home size trends, NAHB says. In 2016, the average new home size declined to 2,634 square feet, the first drop since 2009.
"The data on new home characteristics show a pattern," NAHB Vice President for Survey Research Rose Quint said in a statement. "2016 marked the end of an era that began in 2009 when homes got bigger and bigger with more amenities. I expect the size of homes to continue to decline as demand increases from first-time buyers."
First-time buyers are less likely than move-up buyers to purchase new homes and generally go for properties that need repairs. According to research from Better Homes & Gardens, almost nine out of 10 first-time buyers are very interested in learning about home improvements, and they overwhelmingly prefer do-it-yourself projects.
With the Great Recession still fresh in their minds, millennials are primarily concerned with value and building home equity so they can eventually move up to larger properties. But this generation will continue to face challenges buying their first home, according to a recent U.S. News & World Report article, with inventory shortages for starter homes foremost among the obstacles.
(Photo: Flickr/dbkfrog)