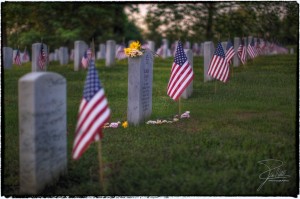 We here at Pacific Union wish you a happy and safe Memorial Day and salute our fallen heroes, who gave their lives for our country.
Whether you're camping in Tahoe or Sonoma County, attending a Memorial Day tribute, or simply relaxing at home, we hope you enjoy the day and remember those who can't share it with us.
We'll be back tomorrow with more real estate news and insights!
(Photo by Frank Kehren, via Flickr.)