Compass Team,

Exciting news!

For those of you that will be attending our Compass Retreat next month, we hope you will join us at our headline event – Stronger Together: Empower | Network | Learn.
I'm looking forward to meeting you all in person then and sharing with you our vision for 2022.
For more details and events, check out the line-up below from our affinity leads and teams!
We also have more details in the "Culture" section on how we are recognizing National Native American Heritage Month with our new affinity group, Indigenous@Compass and our community.
Your collaborative efforts and partnership around Diversity, Equity and Inclusion makes an incredible impact in the culture at Compass.

Let's keep going together!

– Jodie Taylor (jodie.taylor@compass.com)
---
DEI Retreat Event Line-Up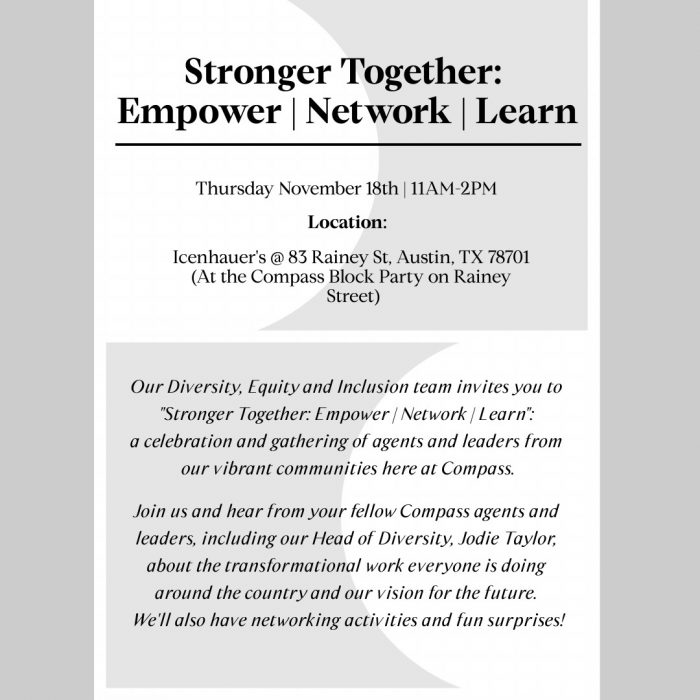 ---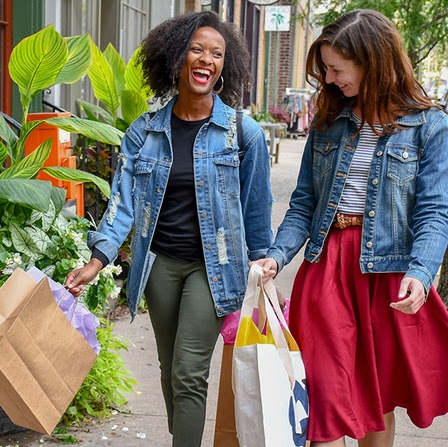 Vendor Spotlights
We've invited local Austin businesses to our Stronger Together event. Our vendor tables will be right outside of Icenhauer's for easy accessibility for all block party attendees! Come by and grab your early holiday gifts!
Here's a sneak preview of some of the businesses we've partnered with – stay tuned for the final list!
Social Justice Jewelry The Oh Honey Co.Charles White Catering
---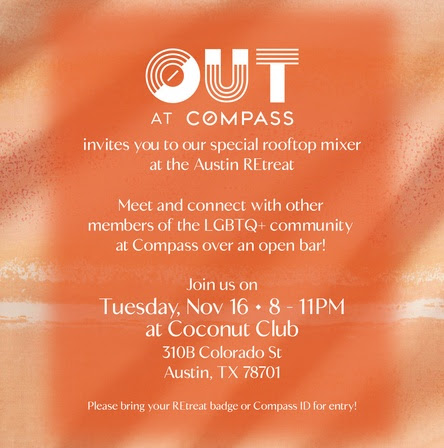 OUT@Compass Evening Mixer

OUT@Compass invites you to a special rooftop mixer to meet and connect with other members of the LGBTQ+ Compass community over an open bar.

When: Tuesday November 16th @ 8-11PM
Where: Coconut Club (310B Colorado St, Austin)

For more information, please contact Charvi Agarwal (charvi.agarwal@compass.com).
---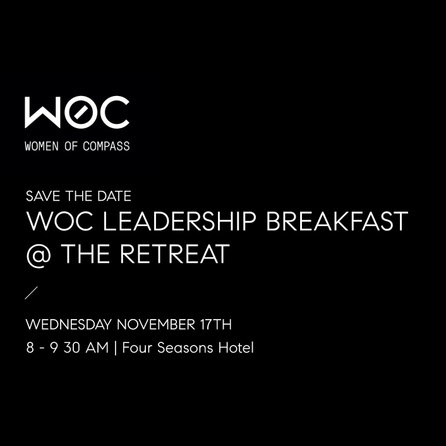 Women of Compass Breakfast

Hosted by Women of Compass, but open to allies, Benis Reffkin will moderate a panel, discussing topics ranging from business to personal boundaries.
One of the objectives of this breakfast is to spread awareness and welcome agents to our group. Appropriate with the spirit of Growth at Compass, we are proud to say we grew this grassroots operation to over 5,000 members nationwide.
When: Wednesday November 17th @ 8-9:30AM
Where: Four Seasons Hotel (98 San Jacinto Blvd, Austin)
Please contact WoC-Leadership@compass.com to inquire about sponsorship opportunities.
For RSVP information, please contact Cindy Scholz (cindy.scholz@compass.com).
---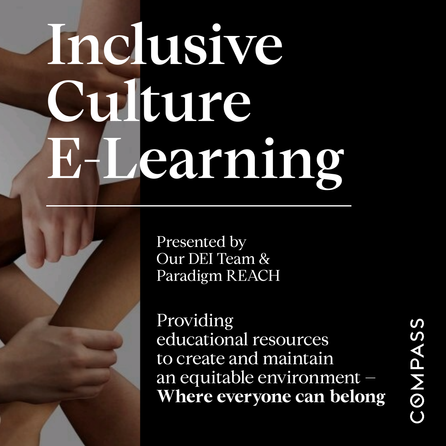 DEI Training Launched!
We are excited to announce that our Compass wide DEI e-learning has officially launched! This training – "Inclusive Culture"- provides the tools and education to ensure we are all actively curating an environment of belonging for our teams.
This training launched in Product and Engineering this week, and will be available to all of Compass shortly.
---
Celebrating National Native American Heritage Month!
This November, we are celebrating and recognizing the impactful contributions made by Native Americans/Indigenous People for the growth, establishment and rich culture of the United States.

Our Indigenous@Compass leaders, Tiffany Syltebo and Sammye Walton, will be hosting a collection of initiatives and an headline event next month – stay tuned for updates!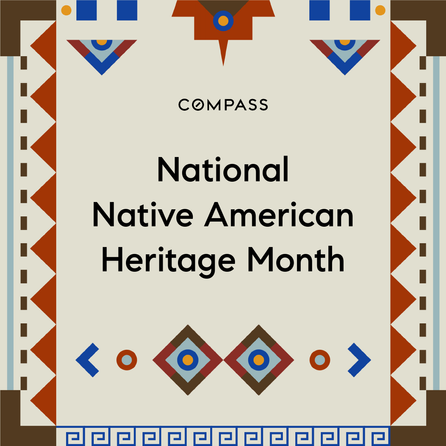 ---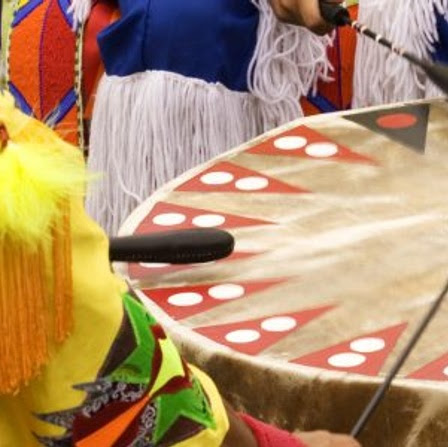 Indigenous@Compass Affinity Group
Indigenous @ Compass is an inclusive employee and agent community, where both employees and agents can find other tribe members within Compass. The group is where Indigenous people and our allies can come together to build community, leadership, employee enrichment, and cultural preservation. It strives to make an internal and external impact that celebrates and elevates diverse Indigenous cultures across Compass.
Join the WorkPlace Group here.
To sign up to be an active committee member, please fill out this form.
---
CelebratIng Filipino American Heritage Month | October
Filipino American History Month honors the history, pursuits, accomplishments, and legacy of Filipinos in the United States – the second largest Asian American group in the nation and the second largest ethnic group in California.
Share these social media assets from Marketing Center to celebrate:
Post 1
Post 2
---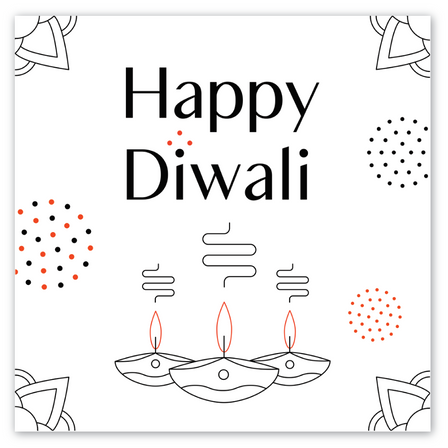 Celebrate Diwali
Diwali, referred to as "the festival of lights, is a major festival celebrated over five days in many parts of India by people of different faiths.
Reach out to your teams and sphere to wish them a happy Diwali with these new pieces in Marketing Center under "Social Awareness".
---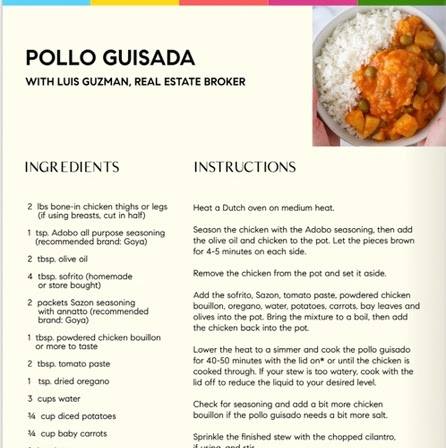 Hispanic Heritage Month Recipe Book
The Pacific Northwest JEDI Council compiled a recipe book in celebration of Latinx/Hispanic Heritage Month.
Check out all of these delicious recipes here!
---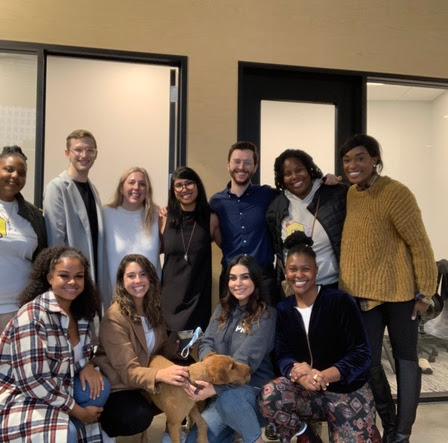 Compass Has Your Back Fundraiser | Pacific Northwest Team

Our JEDI Council in the Pacific Northwest collected boxes of school supplies to donate to their local nonprofit P's Community Closet and give back to the community.
---
Resources For Your DEI Journey
What we are reading, listening to and discussing!