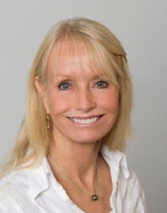 Congratulations to Pacific Union International's Connie Irwin for being named the Marin Association of Realtors' Realtor of the Year at the group's annual awards luncheon on Tuesday.
The association gives the award each year to a Realtor who represents standards of good judgment, high principles and ethics, outstanding loyalty, and devotion to the success of the association.
Connie is a real estate professional in our Kentfield office and consistently ranks as a top 1-percent producer in Marin County. She has been a Marin resident since 1969 and a Realtor since 1990. She works with her son, Fletcher Irwin, and has sold more than 400 homes in transactions totaling hundreds of millions of dollars.
She has been named a Certified Residential Specialist, awarded to experienced real estate professionals who complete advanced training in listing and selling and meet rigorous production requirements.
In addition to having served on the Marin Association of Realtors' board of directors and several committees, Connie has been involved in a variety of community activities. She delivers meals once a month to the Mill Street Shelter and has underwritten the fundraiser and mailings that solicit support to keep the San Anselmo Library open.
We're proud of the great work Connie and all of our real estate professionals have done this year.