Future Bay Area homebuyers will want to keep an eye on real estate news in the coming months, as a proposed change to mortgage regulations could cost them many thousands of dollars in added expenses and higher down payments.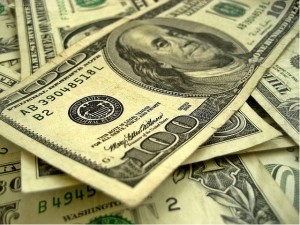 The change would lower the conforming loan limits for mortgages guaranteed by Fannie Mae and Freddie Mac, forcing many buyers in high-price regions such as the Bay Area to secure so-called jumbo loans — private financing that requires higher down payments and credit scores and, typically, heftier interest rates and fees.
The Federal Housing Finance Agency (FHFA), which oversees Fannie Mae and Freddie Mac, last week postponed a decision to reduce the conforming loan limits after fierce objections from state and national real estate associations. But it hinted that the stricter limits will be in place by the end of 2014.
Conforming loans are currently capped at $417,000 across much of the country, although in costlier regions such as the Bay Area the maximum loan amount limits are higher.
Fannie Mae and Freddie Mac guarantee mortgages up to $625,000 in San Francisco, Alameda, Contra Costa, Marin, and San Mateo counties, and up to $592,250 in Napa County and $520,950 in Sonoma County. FHA loans have higher limits: $729,750 in San Francisco, Alameda, Contra Costa, Marin, San Mateo, and Napa counties, and $662,500 in Sonoma County.
Jumbo mortgages generally carry steeper interest rates than conforming loans because issuing banks assume more risk without federal loan guarantees. But in an unprecedented twist, interest rates for jumbo loans have matched conforming loans in recent months, or even posted slightly lower rates. However, the added fees and higher down payments and credit score requirements are still in place.
The FHFA has proposed lowering the standard conforming limit to $400,000, and to $600,000 in high-price regions, pushing even more homebuyers in the Bay Area into jumbo territory.
Ken Harney, perhaps the nation's best-known real estate columnist, wrote recently that the FHFA changes would usher in a much more challenging mortgage landscape for many buyers and sellers in 2014.
His advice echoes the words of wisdom we've been repeating here at Pacific Union in recent months: If you're considering buying a home, you'll likely save thousands of dollars by taking action sooner rather than later because of rising prices and interest rates — and now the increasing likelihood of jumbo loans.
The bottom line, according to Harney: "If you're thinking about buying — or selling — a house with an above-average price for your area next year, think jumbo mortgages. They may be your main, or only, financing option."
(Image: Flickr/401(k) 2013)