The median price for a single-family home in California climbed to $441,300 in August, its highest level since December 2007, according to statistics from the California Association of Realtors. That figure represents a year-over-year increase of 28.4 percent and a monthly gain of 1.7 percent.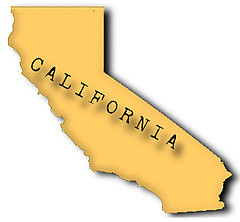 In the nine-county Bay Area, the median home price was $704,830 in August, up 24.1 percent from last year but down 2.1 percent from July. Five local counties easily topped California in terms of median prices, and only one, Solano County, had median prices lower than the state average. Overall, the median sales price for a home in the Bay Area was 37 percent higher than the California average.
All Bay Area counties except Sonoma posted year-over-year price increases of more than 20 percent, with Napa County leading the pack at 46.7 percent. Home prices in Napa County also saw the largest month-over-month gains of 10.6 percent. Homes prices actually dropped from July in four Bay Area counties: Alameda (-1.2 percent), Marin (-1.2 percent), Santa Clara (-4.2 percent), and Sonoma (-4.2 percent).
Months' supply of inventory (MSI) for single-family homes in the Golden State is still very tight, but it improved slightly from July to August, up from 2.9 to 3.1. The MSI in the nine-county Bay Area was 2.4, 22.5 percent lower than the state average.
Locally, August inventory was slimmest in Napa County, where the MSI was 2.0. Inventory in Napa County declined 49 percent from the previous month and a whopping 62 percent from the same time last year. Marin was the only Bay Area county that had an MSI of at least 3.0 in August.
However, Bay Area homes tended to sit on the market longer than those in California as a whole. In August, the median time on market for houses in the region was 35.9 days, 20 percent longer than the state median time of 28.8 days. Meanwhile, buyers in Santa Clara and San Mateo counties snapped up houses in 19.0 and 19.7 days, respectively.
Year-over-year median condominium price gains across the state showed even more robust growth than single-family homes, up 32.9 percent from last August to land at $343,400. According to CAR President Don Faught, the spikes in condo prices could be due to some shoppers getting shut out of the single-family-home market.
"The condo and townhome market has been performing exceptionally well, as rising single-family home prices and limited inventory prompted many buyers to look for a more affordable alternative," stated Faught.
(Image: Flickr/photologue_np)