Robust price appreciation throughout California is restoring equity to more of the state's homeowners, which in turn has led distressed sales to decrease substantially – especially in parts of the Bay Area.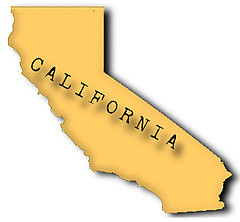 According to a new report from the California Association of Realtors, the level of distressed single-family home sales in the state has dropped nearly 55 percentage points since the thick of the U.S. housing market crisis.
In January 2009, distressed sales — including short sales and real-estate owned (REO) properties — accounted for 69.5 percent of home sales in the state. By January of this year, distressed sales made up just 15.6 percent of all transactions.
"Significant home price appreciation over the past five years has lifted the market value of many underwater homes, and as a result, many homeowners have gained significant equity in their homes, resulting in fewer short sales and foreclosures," CAR President Kevin Brown said in a statement.
CAR says that the median sales price in the Golden State has skyrocketed 64 percent in the past five years, from about $250,000 in January 2009 to $411,000 in January 2014.
Recovery in Santa Clara County is outpacing that of the state overall. In January 2009, distressed sales accounted for 68 percent of activity – roughly the same as the California average. By January of 2014, distressed sales had declined by about 60 percentage points to land at 7.7 percent.
The five-year drop was not as dramatic in San Mateo County, where the amount of distressed sales fell about 41 percent, to close January at 6.8 percent. However, in January 2009 the percentage of distressed sales in San Mateo was also well below the state average.
Other figures published by CAR at the end of February show that while San Mateo and Santa Clara currently have among the fewest distressed sales in California, most other Bay Area counties are still faring a bit better than California as a whole.
In January, distressed sales accounted for 10 percent of transactions in Alameda County, followed by Sonoma County (11 percent) Contra Costa County (12 percent), and Marin County (13 percent).
Napa and Solano counties had higher incidences of distressed sales than the California average, at 17 and 22 percent, respectively. However, the number of Solano County homes in distress improved nicely, slowing 37 percentage points since last January.
(Image: Flickr/Photologue_np)