Rising home prices have helped homeowners get back above water on their mortgages over the past year — especially in the Bay Area.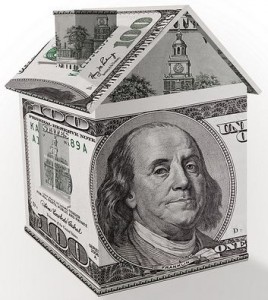 The San Jose metropolitan area placed No. 1 in the nation for the highest percentage of homeowners with at least 50 percent equity in their homes during the first quarter of 2014, according to the research firm RealtyTrac.
In all, 39 percent of San Jose homeowners with a mortgage were above the 50 percent equity threshold. The San Francisco metro area tied Honolulu for second place in the nation, with 35 percent of owners above the halfway mark.
These "equity-rich" homeowners will help boost the Bay Area's housing markets in the year ahead. By trading up for bigger and more-expensive homes and putting their old homes up for sale, they will make available much-needed housing for first-time buyers and those on tighter budgets.
Nationwide, 19 percent of homeowners with a mortgage were equity-rich by the the end of the first quarter, up 1 percentage point from the previous quarter.
"U.S. homeowners are continuing to recover equity lost during the Great Recession," RealtyTrac Vice President Daren Blomquist said in a statement.
Over the past year, nearly 2 million homeowners — 17 percent of those with a mortgage — emerged from being "seriously underwater," meaning their debt exceeded the home's value by 25 percent or more, according to RealtyTrac. That's down from 26 percent seriously underwater a year earlier.
Another 8.5 million properties — 16 percent — were on the brink of resurfacing in the first quarter, meaning that the owners hold between 10 percent negative equity and 10 percent positive equity.
The San Jose metro area includes Santa Clara and San Benito counties. The San Francisco metro area includes San Francisco, Marin, San Mateo, Alameda, and Contra Costa counties.
(Image: Flickr/401(K) 2013)