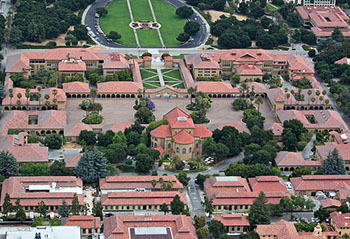 In what will come as little surprise to anyone who calls the Bay Area home, three of our local communities have been named among the 10 most livable in the U.S., which should help drive continued demand for local real estate in 2015.
Livability's 2015 list of the Top 100 Best Places to Live rates more than 2,000 small- to medium-size American communities based on eight major criteria, including access to amenities, the local economy, educational opportunities, and housing affordability. Based on those criteria, the company awards each community an overall score and ranks them from one to 100.
The three Bay Area cities that Livability ranked within the upper echelon of the list represent the West Coast's sole presence in the top 10 slots.
The company places Palo Alto No. 6 on its list of the nation's most livable communities, giving it a score of 679, tied with Boulder, Colo. In an article accompanying the list, Livability ran down Palo Alto's list of pluses, including pleasant weather, walkable downtown areas, and the prosperous Silicon Valley economy. But according to Livability, Palo Alto's ace in the hole is Stanford University, which the company calls the city's "secret sauce."
A top-ranked university also helped the East Bay city of Berkeley pull down the No. 7 spot, with a score of 672. Livability's profile of Berkeley points to its proximity to San Francisco and multiple BART stations as major pluses, as well as its bustling downtown and nationally recognized culinary scene.
With a score of 671, the city of Santa Clara ranked No. 8 on the list. Like Palo Alto, Santa Clara earned points for the robust local economy and abundant sunshine, but Livability says that the San Francisco 49ers' relocation to the community boosts its cachet and helped propel it up eight spots from last year's list.
Of course, Livability did note the Bay Area's high cost of living and expensive real estate as drawbacks, citing a lack of housing units as a particular challenge facing Palo Alto residents. Still, for those who can afford to get their foot in the door, Silicon Valley real estate can yield big returns.
"You have to fight to get here," Santa Clara Mayor Jamie Matthews told Livability. "You have to fight to stay here. But when you're here, your return on your investment is great." Mathews noted that few areas of the country have experienced the rate of annual home price appreciation enjoyed in Silicon Valley, which he puts at 25 percent.
Eight other Bay Area communities made Livability's top 100 list, which the company says still ranks them within the top 5 percent of American cities for livability. At No. 15, San Mateo cracked the top 20, followed by Sunnyvale (No. 25), Mountain View (No. 26), San Rafael (No. 31), Alameda (No. 45), Santa Rosa (No. 78), Menlo Park (No. 87), and Hayward (No. 90).
(Photo: Flickr/Steve Jurvetson)