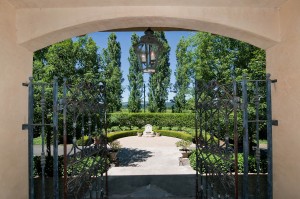 Homes in the most expensive markets across the country got a lot pricier over the last year, a new report suggests.
Trulia's May Price Monitor report showed whopping year-over-year asking price hikes in a number of costly U.S. markets, including the Oakland and San Francisco metro areas.
Of the country's most expensive large metro areas, Oakland saw the highest annual gain, with asking prices jumping 31.2 percent. However, it remained more affordable than San Francisco: Average Oakland residents forked over 37 percent of their salaries for mortgage payments, while San Franciscans paid 55 percent.
Asking prices surged 19.6 percent in San Francisco in May compared with a year earlier.
"Home prices are rising fastest in the local markets that were least affordable to begin with," Jed Kolko, Trulia's chief economist, said in a statement. "As the gap between the most and least affordable markets widens, more people in expensive markets like California will look to relocate to cheaper markets like Texas when the time comes to buy."
The price appreciation is old news in San Francisco, where the trend has been building for around 19 months, said Patrick Barber, president of Pacific Union's San Francisco region.
"It just goes to figure that when the market starts to rebound, there's fewer short sales and foreclosure sales," Barber said. "When the market is doing poorly, the larger percentage of sales are in the low end.
"It's very active now and because of the lack of supply and the high demand, property value is strong and we're seeing multiple offers," he added. "It's something we've been seeing literally for 19 months."
High-end sales are making a comeback in the expensive St. Helena market, however, price appreciation on the costliest properties hasn't really taken off yet, said Linda Carroll, branch executive of our Napa and St. Helena offices.
But homes in the sub-$600,000 range in cities like Napa have seen double-digit price gains in the last year, Carroll said.
"Napa had fallen so far — we were 30, 35 percent off, and it's almost back," she said. "Now we're seeing sellers pricing $30,000, $40,000, $50,000 above what the comps (comparable homes for sale) are and we'll just have to see if the buyers pull back."