Here's a look at recent news of interest to homebuyers, home sellers, and the home-curious:
BAY AREA RENTAL PRICES WILL KEEP GROWING, PROMINENT ECONOMIST SAYS
Bay Area rental prices rose by just a few dollars from the third quarter to the fourth quarter, a sign that they could be reaching a plateau. But at least one well-known economist isn't buying it.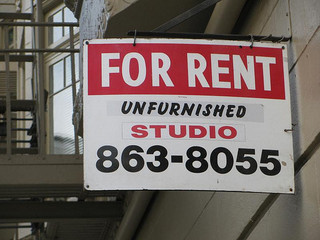 According to an article in the San Jose Mercury News, which cites data from RealFacts, rents increased by $8, quarter over quarter, in Alameda, San Francisco, and San Mateo counties and rose by $5 in Santa Clara County. Rents in Contra Costa County were up by $17 from the previous quarter.
Despite the slowdown, Christopher Thornberg, founding partner at Beacon Economics, told the publication that a combination of rapidly rising incomes and limited housing stock in the Bay Area means that rental prices aren't likely to top out anytime soon.
In the past, Thornberg's prophecies have come to pass; the San Jose Mercury News points out that he was one of the few economists to predict the U.S. housing market crash.
---
U.S. FORECLOSURE RATE REACHES 8-YEAR LOW
The number of foreclosures across the country declined by double-digit percentage points from 2013 to 2014, reaching the lowest level recorded since the Great Recession
A recent RealtyTrac report says there were 1,117,426 U.S. foreclosure filings last year, the fewest since 2006. At the same time, foreclosure starts were up 6 percent from the previous month in December and 14 percent on an annual basis.
RealtyTrac Vice President Darren Blomquist said that while 2014's continued decline in foreclosure filings means is a sign of stability, the December surge in starts means that homebuyers will likely see a flood of distressed properties hit the market with the coming of spring.
---
HOUSING MARKET RECOVERY DEPENDENT ON MILLENNIAL EMPLOYMENT
The U.S. housing market has yet to reach the halfway point in its return to normalcy, says a recent study, but it made strides in five key areas in 2014.
According to Trulia's latest Housing Barometer report, sales volume, home prices, the delinquency plus foreclosure rate, construction starts, and millennial employment rates all rose on both a quarterly and annual basis. While Trulia projects that it will be a while before the housing market fully recovers, the 20 percent year-over-year gain in the number of 25-to-34-year-olds who have jobs is a key factor in the progress.
"Young adults need jobs in order to move out of their parents' homes, form their own households, and eventually become homeowners," Trulia Chief Economist Jed Kolko wrote. "For those reasons, the housing recovery depends on millennials getting jobs."
---
ALL-CASH SALES CONTINUE TO DROP
All-cash sales still account for a higher share of transactions than they did before the recession, but they have declined for 22 consecutive months.
CoreLogic's says that 35.5 percent of all U.S. sales were financed in cash in October 2014, down from 38.7 percent one year earlier. Before the housing market crash, cash sales made up about 25 percent of all transactions and should return to that level in 2017 at the current decrease rate.
A graphic accompanying the report puts California's number of all-cash sales at 26 percent in October, in line with other West Coast states.
(Photo:Flickr/Steven Damron)