Many homeowners wonder what the benefits of staging are – what does it entail? And, does it pay off?
To start, as many agents know, two of the most attractive benefits of home staging are fewer days on the market and a higher selling price.
In today's market, selling a home quickly is pleasing enough but getting offers over asking is a bonus! Research of over 2,000 homes has demonstrated that a staged home vs. a vacant home will bring a 10-15% higher selling price and cut days on market in half.  In general, it is a small investment on a significant asset, shown to return 10x its investment value.
Staging is NOT just for expensive homes.  Staging a home appeals to a broader range of buyers and homes from a $300,000 condo to a $13.5mm brownstone, and everything in between.
Staging also provides a fresh, clean feel – leading buyers to believe the home is well maintained.  First impressions make all the difference.
Lastly, staging makes for a great presentation for website photos, videos, and fliers when advertising for open houses.
If listing all the wonderful benefits hasn't convinced you, maybe showing you the proof will.  Below we have featured three different case studies (staged by studio D, a leading Bay Area home staging company) ranging from a $500,000 bungalow in the East Bay, to a $750,000 condo in San Francisco, to a $5.2mm estate in Marin.
CASE I: Carberry Avenue, Oakland
Listed at $579,000, Sold for $590,000, on the market for just 2 weeks!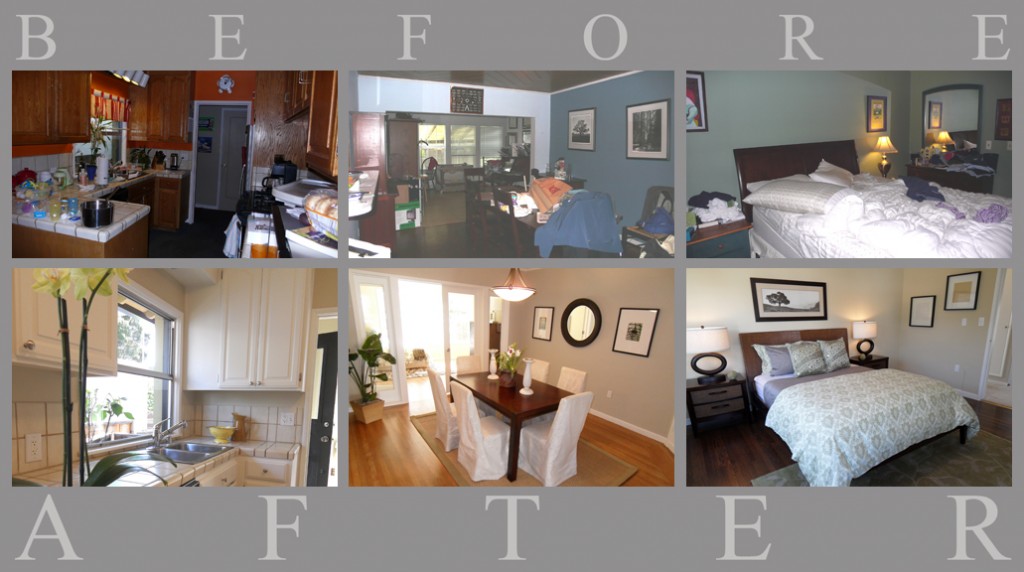 Before, this home was dull, dark, and dated. By painting old wood trim and cabinets in a fresh color palette, the space appears light and airy. Choosing minimal yet appropriate furnishings also opens up the room and gives potential buyers a new view.
CASE II: Funston Avenue, San Francisco
Listed at $759,000, Sold for $775,000, on the market for just 3 weeks!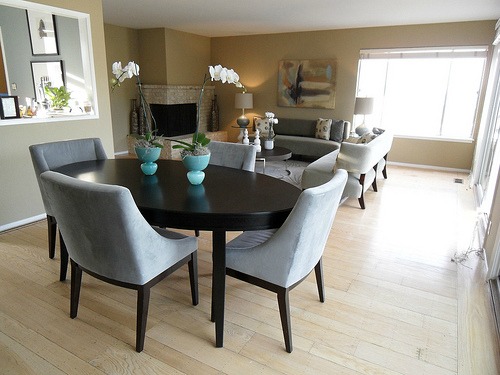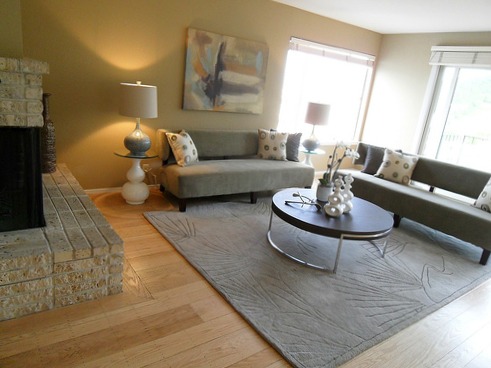 s
In this case, the stager worked closely with the agent to coordinate colors on the walls. A cohesive furniture and art design showcases the mid-century architecture of the condo, while allowing the views to remain center stage. All of these elements helped bring a big price for a rare condo in this neighborhood.
CASE III: Oakdale Avenue, Mill Valley
Listed at $5,225,000, New Development from KCS Estates
taged
In this newly developed property in Mill Valley, the staging blends well with the elegance of the home and showcases each room to enhance its maximum potential. Just another example of how the right staging can make a big difference!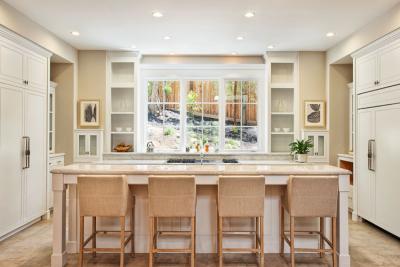 Choosing different textures, a clean color palette, and inviting furnishings creates an emotional feeling of "home" to an otherwise vacant property.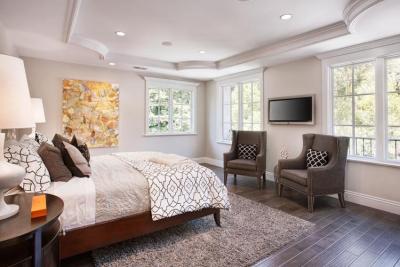 Choosing items that display an otherwise vacant room as its intended purpose gets the buyer excited about making it their own!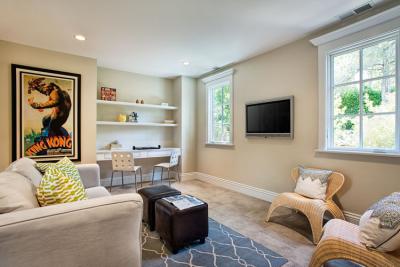 Staging can be as little as an hour of advice and color consultation, a partial staging working with the homeowners furnishings, or a full staging of a vacant property.  Home stagers hide flaws, make rooms look larger or feel cozier, update a space, and create great first impressions.  Staging companies come in all shapes and sizes — not all stagers were created equal and the prices and results can vary greatly.  So be sure to do your homework and look at their websites, go see open houses they have staged, and read their contracts.
For further information on home staging, contact studio D at 415.695.1430 or visit their website at www.studiodhome.com.