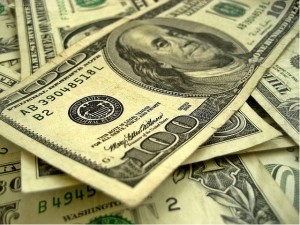 Bay Area home prices continued to climb higher in March, with the median price of all sales up 33 percent from a year earlier.
All nine Bay Area counties posted double-digit increases in year-over-year median sale prices, led by Alameda County (36.1 percent), San Mateo County (34.5 percent), and Marin County (32.2 percent), according to statistics the California Association of Realtors, or C.A.R., released Monday.
Meanwhile, a continued shortage of available homes cut into sales totals. March home sales were down an average 9 percent in the Bay Area, year over year, and ranged from a 24.9 percent decline in Solano County to a 6.1 percent rise in Marin County.
Statewide, median sale prices of single-family homes were up 28.2 percent in March from a year earlier, while overall sales were down 4.9 percent.
"No doubt the dearth of home listings is driving the upsurge in the median price, as is an increase in sales in the higher-priced segments," C.A.R. chief economist Leslie Appleton-Young said in a statement. "Sales of homes priced $500,000 and higher are up more than 34 percent from last year, and have been on a rising trend since early 2012.
"Sales growth in the coastal regions – Marin, Orange, San Diego, and San Luis Obispo, in particular – helped push the statewide median price up to the highest level in more than four years."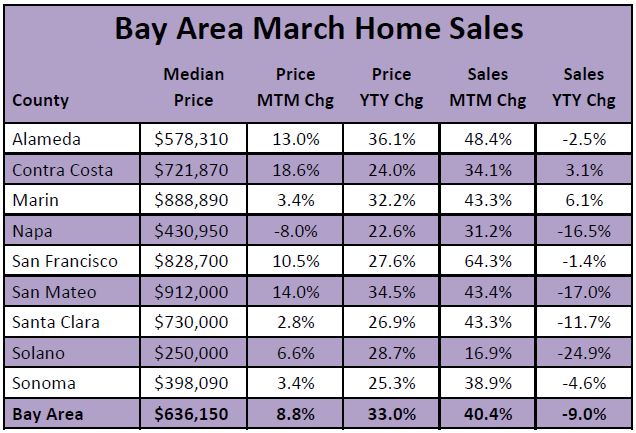 The C.A.R.'s monthly sales and price report showed that the available supply of homes for sale fell significantly in March, dropping to a 2.9-month supply, as measured by the association's Unsold Inventory Index. That's down from 3.6 months in February and 4.2 months in March 2012. The index indicates the number of months needed to sell the supply of homes on the market at the current sales rate. A six- to seven-month supply is considered normal.
The Realtors group also reported that homes continued to move off the market faster in March, with the median number of days it took to sell a single-family home decreasing to 29.4 in March, down from 34.2 days in February and 52.2 days for the same period a year ago.
(Photo courtesy of 401(K) 2013, via Flickr.)