A new analysis ranks San Jose as the nation's top job market this year, with a perfect score of 100.
San Francisco ranks as the second best U.S. job market in 2018.
Four other California cities are among the 25 most favorable job markets: San Diego, Los Angeles, Sacramento, and Riverside.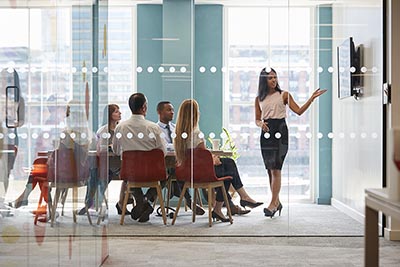 The Bay Area's high-performance economy has been driving demand for housing for the past five years, and the region's job market appears stronger than ever in 2018.
A new analysis from job-search website Indeed.com ranks the 25 best U.S. markets for job seekers this year on a 100-point scale. The company bases its rankings on four criteria: the favorability of the labor market, the average salary adjusted for cost of living, work-life balance, and job security and advancement opportunities.
California cities make up nearly one-quarter of the top job markets in America, with San Jose in the No. 1 position, up from No. 6 on 2017's list. With a perfect score of 100, San Jose ranks first in the nation for job market favorability, third for work-life balance, and fifth for job security. Indeed.com notes that tech jobs make up 12 percent of positions in San Jose, four times the national average.
San Francisco claims the No. 2 spot on the list, up from No. 12 last year. The city earned a score of 83.3, placing second for job-seeker favorability, fifth for work-life balance, and sixth for security and advancement.
Although Bay Area companies tend to pay workers well, San Jose and San Francicso ranked a respective 35th and 34th in the salary category. Indeed.com says that this suggests that the high cost of living in California is outpacing wage growth.
Four other California cities rank among the nation's 25 best job markets: San Diego (No. 4), Los Angeles (No. 5), Sacramento (No. 7), and Riverside (No. 13). All of those cities were included in 2017's list, and this year, Los Angeles takes the top spot for best work-life balance.
According to a recent analysis by Pacific Union Chief Economist Selma Hepp, California's unemployment rate once again reached an all-time low in February: 4.3 percent. The latest numbers from the California Employment Development Department show that five Bay Area counties have the lowest unemployment rates in the state: San Mateo (2.4 percent), Marin (2.5 percent), San Francisco (2.5 percent), Santa Clara (2.9 percent), and Sonoma (3.0 percent).
(Photo: iStock/monkeybusinessimages)