Home prices rose in 92 percent of U.S. metro areas in the third quarter, averaging 5.3 percent on an annual basis.
San Jose and San Francisco were among the 19 metropolitan areas to see double-digit percent home price gains, a respective 16.5 percent and 10.2 percent.
Job growth in expensive regions of the country like the Bay Area may began to slow without an increase in housing inventory.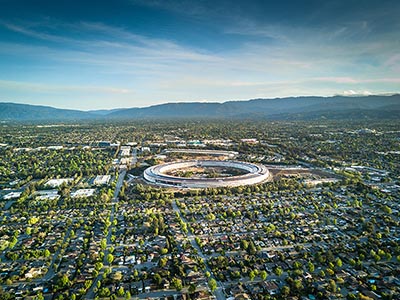 Strong homebuyer demand and insufficient inventory once again drove appreciation in more than 90 percent of U.S. markets in the third quarter, with prices in the San Jose metro area growing at more than three times the national rate.
The National Association of Realtors' latest quarterly report says that the median sales price for an existing U.S. home was $254,000 in the third quarter, up 5.3 percent year over year. Ninety-two percent of metropolitan areas recorded annual median home price growth, and 11 percent saw double-digit percent gains.
In a statement accompanying the report, NAR Chief Economist Lawrence Yun attributed the vigorous buyer demand to a rallying stock market, a thriving economy, and low mortgage rates, but said that not enough homes came on the market to replace those that sold.
"Home shoppers had little to choose from, and many had out outbid others in order to close on a home," Yun said. "The end result was a slowdown in sales from earlier in the year, steadfast price growth and weakening affordability conditions."
Yun added that job growth is outpacing new construction activity in large metropolitan areas in Western and Southern states. But without an uptick in both new and existing inventory, job creation in expensive areas of the U.S. could begin to cool as residents migrate to more affordable places.
As in the second quarter, the Bay Area was home to the nation's two most expensive housing markets in the third quarter. The median sales price for a home in the San Jose metro area was $1,165,000, followed by San Francisco at $900,000.
Though prices in both cities dropped on a quarterly basis, they were among the 19 U.S. markets to see double-digit percent annual gains. Home prices in San Jose rose by 16.5 percent from the third quarter of last year, the most in the country, according to supplemental NAR data. San Francisco prices were up by 10.2 percent year over year.
Buyer demand for Bay Area real estate has showed no signs of easing over the past year. San Francisco, Vallejo, and San Jose have consistently topped realtor.com's monthly ranks of the country's hottest real estate markets as measured by most listing views on its website and the quickest pace of sales, with the latter in the No. 1 position as October came to a close.
(Photo: iStock/SpVKK)