Home prices in the San Jose and San Francisco metropolitan areas reached new highs in October, a respective $1,055,000 and $859,000.
Prices in San Jose and San Francisco are up more than 100 percent from the trough, making them the nation's most recovered.
California and the Bay Area posted solid job gains last month, which will continue to drive demand for homes in the state and the region.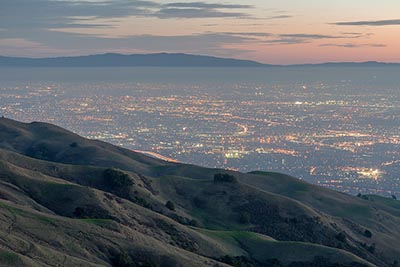 The Bay Area's high-octane economy continues to fuel intense demand for housing, as San Jose posts the highest rate of appreciation of any major U.S. city and prices climb to a new high.
That's according to Black Knight Financial Services' latest Home Price Index, with puts home prices in the San Jose metropolitan area at $1,055,000 as of October, the highest of any of the 40 largest U.S. cities included in the report and a new peak. The region also saw the nation's largest month-over-month and year-over-year price growth, a respective 1.86 percent and 17.29 percent.
Home prices in the San Francisco metro area also reached a new high of $859,000 in October. Along with San Jose, San Francisco was one of three U.S. metro areas to post double-digit annual appreciation, with prices up by 11.24 percent.
Strong price gains mean that California and the Bay Area are the country's most recovered markets from the housing bust. California's $525,000 Home Price Index reading is up 76.65 percent from the trough observed in January 2012. Home prices in San Jose and San Francisco have rebounded even more, up a respective 109.01 percent and 104.42 percent from the bottom.
The Golden State's booming job market is propelling home price appreciation, with the unemployment rate falling to 4.6 percent on a seasonally adjusted basis in November, the lowest on record according to the California Employment Development Department's most recent jobs report. The state added more than 47,000 positions last month and has created 2.7 million jobs since the economic recovery began almost eight years ago.
Citing EDD data, The Mercury News reports that the Bay Area was responsible for more than one-third of the state's job growth in November, adding 16,000 new positions. The unemployment rate in San Francisco and San Mateo counties combined dropped to 2.2 percent, also a new low, while jobless claims in Santa Clara County reached an 18-year low.
(Photo: iStock/yhelfman)