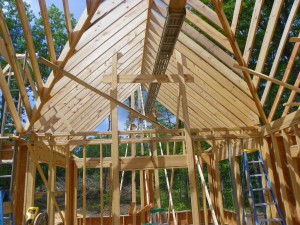 Many Bay Area homebuyers have been there. You're checking out listings online and find a great two-bedroom house with a "bonus" in-law unit downstairs. Or you get the disclosures for what looked like your dream home — only to discover the current owner added a bathroom without permits.
Housing experts agree that "unpermitted" work is extremely common in the Bay Area. But how big a risk does it pose for buyers? The answer varies depending on the type of work, the county, and who you ask.
"First and foremost, we always recommend that clients try to get unwarranted work permitted and signed off on by the city and county of San Francisco," said Patrick Barber, president of Pacific Union International's San Francisco region. "It's just more valuable when space is done legally and adheres to all building codes.
"I would start with a contractor and a permit expeditor to review the current situation and see whether it's something that could easily be made legal," he said.
Bringing additions up to code may include:
A call to the local planning department, a contractor, or a permit expeditor
Removal of walls, ceilings, or floors so a city or county inspector can examine the work
Renovations, if the inspector uncovers code issues
Payment of fees and penalties
An adjusted property-tax fee if the previously unpermitted work affects the home's assessed value
Of course, some work simply can't get up to code without significant construction. For example, ceilings in downstairs in-law units are sometimes too low to meet city requirements, Barber said. Such units are particularly commonplace in San Francisco's Sunset District, where many homeowners rent out garage-level apartments.
TENANT-OCCUPIED UNITS
Purchasing a home with an unpermitted in-law unit that's currently tenant-occupied poses its own set of risks, said Jeff Woo, a San Francisco property attorney and president of the San Francisco Association of Realtors.
"The main liability of owning a property with a tenant in an illegal in-law is that you probably are uninsured for a lot of things – your insurance carrier does not know that there's a tenant there," Woo said. "The city could serve you a notice of violation, and you suddenly have a $5,000, $10,000, or $15,000 liability to the tenant to pay them to go."[pullquote]
Even the nicest unpermitted units are, legally speaking, uninhabitable.
– Jeff Woo
[/pullquote]
In some cases, tenants may sue for back rent because even the nicest unpermitted units are, legally speaking, uninhabitable, Woo said.
No one can be certain of the number of unpermitted in-law units in San Francisco, but some estimates put the figure at around 40,000, he noted. To bring such units up to code, homeowners must investigate whether the building is even zoned to allow two units, as well as examine parking and ceiling-height requirements, among other considerations.
Buyers looking to occupy the entire home can pull a permit to remove the in-law unit's stove and give tenants a 60-day notice to vacate, Woo said. Landlords generally must pay each tenant around $5,100 to leave.
Nonetheless, "If you are looking at a (single-family home) with an in-law and you want to live on the property, I think there are a lot of good opportunities out there because few buyers are willing to deal with tenants (who) have to be evicted," Woo said.
OTHER POTENTIAL RISKS
The risk of fire or natural disasters is another reason to ensure major unpermitted work can be legalized before buying a property, experts say. If such an event destroys a home, cities and counties generally bar the owner from rebuilding any part of the property that fails to comply with zoning and other rules, such as setback requirements.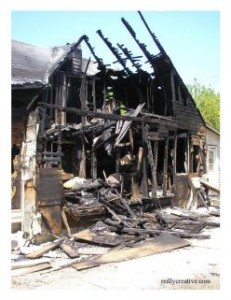 "If it's not permitted, the real risk you have is if that structure (you purchased) were to be destroyed, the city or county may not let you rebuild it," said John Berger, a Walnut Creek-based appraiser with extensive Bay Area experience.
For additions that can't be legalized, "I would not touch it," Berger said. "If it's destroyed, I'm not going to be able to rebuild what I already paid for." Buyers and sellers should also bear in mind that some counties conduct full property inspections before a home sale goes through, he noted.
"If you have a remodel of a kitchen, usually that's the easier one to have grandfathered in," Berger said. "You have them come out and inspect." Officials will likely ask owners to open up the walls to ensure wiring, plumbing, and other hidden work are up to code, he said.
When appraising a property with unpermitted work, Berger said he considers if it can be brought up to code, how the market will view the addition, and whether the lender is likely to care.
"Some of the challenge comes in where the buyer may be trying to get a loan, and if the lender is made aware that substantial alterations were done to the property without permits, the lender may balk at financing that property," said Jill Silvas, vice president of Pacific Union's relocation services and branch executive for our Sonoma Valley offices.
Berger recalled a recent home inspection in Concord, where he discovered previous owners had converted the garage into a bedroom, violating the city's requirements for off-street parking. Because the work can't be brought up to code and the property requires a stringent Federal Housing Administration loan, the deal may fall through, he said.
EVALUATING THE SITUATION
Despite the risks, many Bay Area buyers are willing to buy a home as-is, in part because it may cost them less to legalize the work than to rehab a fixer-upper or buy a permitted home of similar size.
"Some buyers are really, really picky, and they're hung up on everything being absolutely perfect and to code and other buyers are really laid back – it's a very subjective thing," said Ellen Anderson, a senior vice president and regional manager for Pacific Union's Contra Costa County offices.
"Is (unpermitted work) a big deal? It depends," Anderson said. "If you go to Orinda and Lafayette where the homes are older, and they've added a room and turned a garage into a family room, that's not just cosmetic, that's structural. If I'm a buyer, and I see that situation, I'm going to be a lot more concerned than (with a kitchen remodel)."
Either way, buyers should research the legality of all work and the potential for bringing any significant issues up to code.
"The way real estate transacts in California, you're buying the property in as-is condition," Silvas said. "It's very much a buyer-beware scenario."
(Photo of home construction by J. Stephen Conn, via Flickr; photo of burned-out house by Christopher Reilly, via Flickr.)