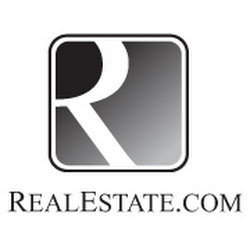 In recent months, Pacific Union International and many other brokerages have worked closely with real estate listing aggregators Trulia and Zillow to address some issues that were causing our industry concern.
To their credit, they not only listened, but made concrete changes to fix what we believed was broken –by improving listing accuracy, enhancing attribution, and treating our proprietary content with more care.
But now there's a new listing player in town. And they're not playing fair.
Meet RealEstate.com, which has done what Zillow and Trulia never stooped to doing: taking our listings without our permission and making money from them.
What is RealEstate.com?
RealEstate.com is a consumer-facing site filled with listings pulled straight from more than 150 MLSs nationwide. That doesn't seem so bad on the surface. After all, a similar site, Realtor.com, also offers all listings direct from the MLS, with updates every 15 minutes.
For that matter, our own site at PacificUnion.com provides listings direct from the MLS.
But here's where RealEstate.com differs.
The site's owner, Market Leader Inc., isn't an operating real estate brokerage.  It doesn't have offices, buyer or seller clients, agents, or its own listings to share with other brokerages. Nor does it seem to have any intention of acquiring any of these things.
It got its start 12 years ago as HouseValues.com (with a rebrand four years back) and has been a provider of digital marketing tools for real estate professionals.
It's basically a software company. But it managed to secure broker licenses in many states  – and thus, access to MLS data – thanks to its acquisition of RealEstate.com last fall.
Meet the Paper Broker
Becoming a "brokerage" by buying someone else's licenses seems a lot like signing up online to become an "ordained minister" in order to marry friends. You have no intention of creating a congregation; you're taking that action to achieve a particular goal. You're only a clergyman on paper, just like Market Leader is only a brokerage on paper.
Legal? Absolutely. Honorable? We don't think so.
This paper broker's goal is unfettered access to our real estate listings, without our specific permission or approval, and leverage the IDX rules of engagement so it can do anything it wants with them on RealEstate.com.
Market Leader has managed to avoid the pesky "getting permission" hurdle that Trulia and Zillow have overcome by finding an ethically questionable shortcut – securing those broker licenses – that just lets it grab our information, whether we like it or not.
We think it's despicable. Here's why.
1. It violates the spirit (and maybe the rules) of IDX
IDX, or Internet Data Exchange, is a system through which brokers in an MLS area agree to display each others' listings online.
IDX, also commonly referred to as "Broker Reciprocity," was implemented with a "you scratch my back, I'll scratch yours" understanding – that it benefits everyone, from the brokerages to the agents to the clients, to have each other's listings in multiple places.
But there's no mutual benefit with what RealEstate.com is doing. It has no listings of its own to share. It's using brokerage licenses to leverage a database of listings to which it doesn't contribute, in a business they do not actually practice. And we think it's skating on thin – and perhaps even fractured – ice.
2. It's a significant insult to the industry
By bending IDX, and the MLS, towards purposes for which it was never intended, Market Leader has intensified a deep conflict within the real estate industry about the use of real estate listings online.
We have just emerged from a years-long process of finding the right balance between content owners (brokers) and content distributors (media companies like Zillow and Trulia).  You can liken it to negotiating the terms for borrowing our car: Please fill the gas tank, keep it clean, and make sure your insurance is up to date.
By that analogy, RealEstate.com is just stealing the car. And if they want to drive it off a cliff, or sell it to the highest bidder, we can't stop them. The only recourse for brokers is to get rid of our cars – to yank our listings from IDX and all shared sites to prevent them from being misappropriated, to pull back from online distribution to avoid theft.
But if we choose to yank our listings, we're not allowed to showcase anyone else's on our own sites, either. Market Leader knows it's got us between a rock and a hard place.
3. It's not good for consumers, either.
And lest you think Market Leader is providing an altruistic service for home buyers, consider this: The key moneymaker for Market Leader is that it sells all leads from all brokerage listings in a city or neighborhood to the highest bidder.
Not to an agent who's the neighborhood expert, not to a brokerage that's steeped in the local market: to the individual who's willing to pull out his or her wallet to corner the market on a ZIP code.
We find it amusing that the home page of RealEstate.com exhorts consumers to work with a real estate professional ("If you are looking to buy a house, you will definitely need the help of an agent who is a local expert in your neighborhood") while ignoring their own advice by sending leads to anyone willing to pony up the dollars – regardless of that person's neighborhood expertise.
And that's not just idle speculation: Our review of the RealEstate.com website turned up a disturbing number of instances where the agent advertised has only a tenuous connection to the area.
Is directing consumers to one agent who may or may not actually know anything about the area a good consumer experience?  We think that answer is obvious.
We've heard people try to rationalize what Market Leader has done by comparing it to buyers' agents, who use IDX and the MLS even though they don't contribute listings to the MLS.
These are false analogies that work only when detached from reality. The fact is you know a broker, or a real estate professional, when you see one, and Market Leader is neither.
Some have called this move "brilliant"; others have called it "disruptive." It is neither. It's blatantly disrespectful in an industry that prides itself on its code of ethics.
It will not lead to innovation, only industry fighting; it will not lead to a better consumer experience, only confusion. It won't produce meaningful changes, but will create drag on the reputations of the honest, accomplished, locally focused, and trusted real estate professionals in our industry. These are the experts the consumer should be seeking — not an agent who is buying leads instead of working to earn them by becoming a market expert.
Closing the Loophole
Simply put, Market Leader is a software company that's found a loophole. It started as a service provider to brokers and real estate professionals, but is now essentially picking the pockets of the same community.
How do we close the loophole? Here's how we're starting: Pacific Union International will not do business with Market Leader until it changes the way it uses IDX and balances that use with our industry ethics.
We may further need to work with our local MLSs to modify IDX rules to provide for a "cafeteria plan" in which each brokerage may specify the distribution channels through which we syndicate our listings.
Finally, Pacific Union International encourages all brokerage companies to proactively and regularly review their vendors' or suppliers' practices and only engage with firms that support and uphold the same ethical standards that we adhere to.
We welcome your comments and opinions.