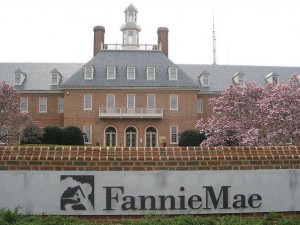 Here's a look at news this week of interest to homebuyers, home sellers, and the home-curious:
FANNIE MAE: HOUSING FORECAST REMAINS BRIGHT
Economists at Fannie Mae said this week the U.S. housing market is "showing signs of a durable, long-term recovery" that will contribute materially to the nation's economic health through the rest of 2012.
Fannie Mae's August Economic Outlook predicts home sales will grow 9 percent in 2012 and home prices will continue "trending upward." Together with increased homebuilding activity, "residential investment is expected to contribute approximately 0.2 percentage points to real GDP in 2012 – the first annual contribution since 2005."
FANNIE MAE PART 2: NEW SHORT-SALE RULES
Fannie Mae this week also announced new, streamlined guidelines for short sales, intended to prevent foreclosures. Among the changes, "the new guidelines streamline documentation requirements, waive deficiencies for borrowers that successfully complete a short sale, and set standard payments for subordinate lien holders."
For more on this, check out the California Association of Realtors' view of the changes, and a smart summary from the Wall Street Journal.
FANNIE MAE PART 3: MORTGAGE RULES TIGHTENED
So much for good news from Fannie Mae. The mortgage agency also announced this week that it is tightening its mortgage qualification standards. A Businessweek article said the changes "include a reduction of the maximum loan-to-value ratios for some adjustable-rate mortgages to 90 percent, from as much as 97 percent, and an increase in required credit scores for certain loans."
 A SELLER'S BEST FRIEND
Looking to sell your home? Having a real estate agent on your side doubles your chances of a successful sale, according to a recent poll by HomeGain, a real estate marketing company.
The poll, conducted July 31 through Aug. 10, found that 66 percent of homeowners who used the services of a real estate professional managed to sell their home, compared with 30 percent of those who tried to sell their own properties by themselves. Of that unsuccessful 30 percent, 22 percent eventually called in a real estate professional for help, and 55 percent  were eventually able to sell.
HELP FOR REAL ESTATE INVESTORS
Justin Pierce, an occasional Washington Post columnist and frequent real estate investor, offers sensible advice to first-time buyers of investment properties. His latest column begins:
"Most people only buy a couple homes in their lifetime. This lack of experience leads many home buyers to feel woefully unprepared — increasing their stress level which affects their decision-making at the worst possible time.  The process doesn't have to be so complicated if you keep things in perspective."
Pierce offers five smart tips: Determine your needs for the next five years; get the facts; don't fall completely in love; get professional help; and don't be afraid to either pull the trigger or walk away.
(Photo of Fannie Mae headquarters courtesy of Futureatlas.com, via Flickr.)