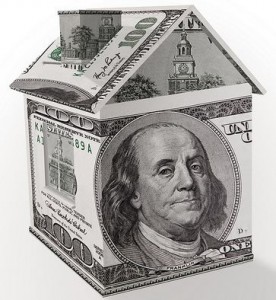 Here's a look at recent news of interest to homebuyers, home sellers, and the home-curious:
LOAN STANDARDS A ROADBLOCK
Ninety percent of renters who aspire to owning a home say they expect to achieve that goal someday, although many say today's stringent home loan standards stand in their way.
Those facts came from Fannie Mae's latest National Housing Survey, which found that 42 percent of renters who expect to buy believe that they will not be able to do so for at least five years.
According to the survey, tenants believe home ownership is better than renting for privacy, security, and raising a family.
Fifty-one percent of renters say owning makes more sense than renting when comparing financial and lifestyle benefits. Younger renters aged 18 to 34 are nearly twice as likely to say their main reason for renting is to prepare financially for future ownership, compared with renters age 35 and up.
---
HOUSING, STOCKS BOOST HOUSEHOLD WEALTH
The rebounding housing industry and strong gains in the U.S. stock market have helped Americans regain the household wealth they lost during the recent recession, The New York Times reported Thursday in an article on a report from the U.S. Federal Reserve.
The Fed said the net worth of American households is now higher than before the recession began more than five years ago, without adjusting for inflation. Household net worth climbed 4.5 percent in the first quarter of 2013, reaching $70.3 trillion, compared with $68.1 trillion in 2007.
For the first quarter of 2013, real estate holdings accounted for a $784 billion increase in household net worth, according to the Fed. Corporate shares and mutual funds were responsible for a gain of nearly $1.5 trillion.
---
BIGGEST GAIN IN HOME PRICES IN 7 YEARS
Here's more evidence of the housing market's remarkable — and sustained — recovery: In a new report, the research firm CoreLogic says U.S. home prices in April surged 12.1 percent from a year earlier for the biggest year-over-year price gain in more than seven years.
In California home prices rose 19.4 percent in a year's time. Only Nevada posted a bigger gain: 24.6 percent.
May numbers aren't available yet, but CoreLogic forecasts a 12.5 percent annual jump in home prices for the month and said the trend is likely to continue.
"The pace of the housing market recovery quickened in April as home prices rose across the U.S.," said Anand Nallathambi, president and CEO of CoreLogic. "For the second consecutive month, all 50 states registered year-over-year home price gains excluding sales of distressed homes. We expect this trend to continue, bolstered by tight supplies and pent up buyer demand."
---
SHORT SALES DIFFERENT FROM FORECLOSURES
The credit reporting industry has long frustrated homeowners who sell their properties in short sales. That's because the industry considers a short sale to be the equivalent of a foreclosure, thereby compounding damage to a seller's credit report.
But Inman News columnist Ken Harney says the trade association representing the big three credit reporting agencies — Equifax, Experian, and TransUnion — will soon roll out a new credit code for short sales, finally separating them from foreclosures. The change, Harney says, "could help short sellers requalify for new mortgages much sooner than the four to seven years sometimes required after a foreclosure today."
(Image courtesy of 401(k) 2013, via Flickr.)