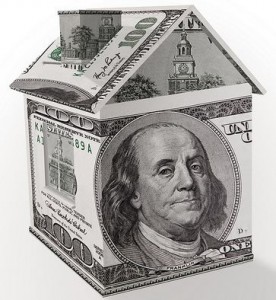 Here's a look at recent news of interest to homebuyers, home sellers, and the home-curious:
FORECAST: 10% RISE IN HOME PRICES IN 2013
Home prices will rise an average 10 percent this year and 8 percent next year, according to a forecast from Barclays analyst Stephen Kim, as reported in The Wall Street Journal.
Kim also upgraded his forecast of the U.S. housing market from neutral to positive.
Eighteen months ago, the housing market "was nothing much to look at: dilapidated foreclosures were flooding the market, home equity had suffered the worst retrenchment in a generation, and housing starts and sentiment were far below historic troughs levels," Kim said. "But after stabilizing in 2012, both new and existing home prices are now accelerating much more rapidly than in the 1990s cycle."
---
HOME EQUITY LOANS ARE BACK
Home equity loans and lines of credit are making a comeback as home values continue to post strong gains, according to an MSN Money report.
Home equity borrowing slowed to a standstill after the housing market collapsed in late 2008. Lenders closed their books because home prices were falling so quickly, but today's rapidly improving housing market has lenders opening them up again, especially where home values are rising, MSN Money said.
---
HOME SALES POST SOLID GAINS
Sales of new single-family homes in the West rose 37.5 percent in March from a year earlier, double the 18.5 percent rise recorded nationwide, according to a monthly report from the U.S. Census Bureau.
New-home sales in Western states were up 54.8 percent in the first quarter of 2013 compared with the first quarter of 2012. Across all 50 states, the rise was 19.6 percent.
Separately, the National Association of Realtors reported that existing-home sales in March were up 10.3 percent from a year ago. Sales nationwide have been above year-ago levels for 21 consecutive months.
---
HUGE DROP IN FORECLOSURES
Fewer Californians entered the foreclosure process in the first quarter of 2013 than at any time in more than seven years.
Lenders recorded 18,567 mortgage default notices on California homes in the quarter, down 51 percent from the previous quarter and 67 percent from the first quarter of 2012, according to the research firm DataQuick. It was the lowest number of default notices since the fourth quarter of 2005.
DataQuick credited rising home values, a strengthening economy, and government efforts to reduce foreclosures for the sharp drop.
In the Bay Area, default notices were down 74 percent in Napa County, followed by Sonoma County (72 percent), Alameda and San Francisco counties (70 percent), Contra Costa County (65 percent), and Marin County (58 percent).
(Photo courtesy of 401(K) 2013, via Flickr.)