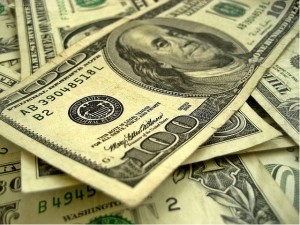 Here's a look at recent news of interest to homebuyers, home sellers, and the home-curious:
SHORT SALES FALL AS PRICES RISE
Rising home prices may be prompting underwater homeowners to hold off on short sales, amid hopes they soon will be able to sell their properties at a profit.
The research firm RealtyTrac said the number of short sales in the first quarter of 2013 was down 10 percent from the previous quarter and 35 percent from a year earlier.
"Underwater homeowners may be willing to stick it out a few more months or even years in the hope that they will be able to walk away with money at the closing table and without a hit to their credit rating," said Daren Blomquist, RealtyTrac vice president.
RealtyTrac also reported that foreclosures in the first quarter were down 18 percent from the previous quarter and 22 percent from the first quarter of 2012. Foreclosure-related sales accounted for 21 percent of all U.S. home sales during the first quarter, a decrease of 25 percent from a year ago and 45 percent from the first quarter of 2009.
---
PENDING HOME SALES DOWN IN WEST
Pending home sales in Western states slipped 2.6 percent in April from a year earlier, a victim of "pronounced inventory constraints," according to a report from the National Association of Realtors.
California and other Western states have some of the tightest real estate markets in the nation, crimping sales. Other regions fared better, and pending sales nationwide were up 10 percent in April from a year ago.
"Because of inventory shortages, higher home sales will push up home values to the highest level in five years," NAR Chief Economist Lawrence Yun said in a statement accompanying the report.
The NAR's Pending Home Sales Index is a forward-looking indicator based on contract signings. Pending sales have been above year-ago levels for the past 24 months.
---
22.2% JUMP IN BAY AREA HOME PRICES
Bay Area home prices surged 22.2 percent in the 12 months ending in March, the second-highest rise among the nation's 20 largest metropolitan areas. Only Phoenix recorded a higher one-year jump in home prices, 22.5 percent.
Nationally, home prices in March were up 10.2 percent from a year ago, the fastest pace in nearly seven years, according to the S&P/Case-Shiller home price index, a trailing index that is nonetheless regarded as one of the most accurate measures of home prices.
The index includes the San Francisco metro area, which encompasses Alameda, Contra Costa, Marin, San Mateo, and San Francisco counties.
(Photo courtesy of 401(K) 2013, via Flickr.)