Here's a look at recent news of interest to homebuyers, home sellers, and the home-curious:
CONSIDERABLE COOLING IN SAN FRANCISCO PRICE APPRECIATION
Annual home price gains slowed in more than half of the major U.S. real estate markets in October, even as the median sales price reached a 73-month high.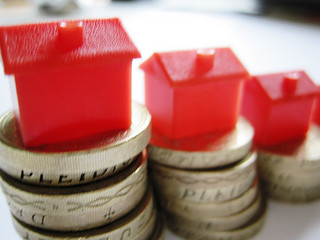 According to RealtyTrac's October 2014 Residential & Foreclosure Sales Report, the national median sales price for single-family homes and condominiums was $193,000 in October, a 16 percent year-over-year gain and the highest since September 2008. The company says that annual home price gains decelerated in 54 percent of large U.S. metro areas, including Northern California's two biggest regions.
Real estate prices in the San Francisco metro area were up 12 percent year over year in October, compared with 34 percent one year ago, RealtyTrac's data shows. A chart accompanying the report also shows an appreciation drop-off in the San Jose region, albeit a less dramatic one than its neighbor to the north.
---
OLD-GROWTH TREES ADD BIG VALUE TO LUXURY PROPERTIES
Add towering, majestic trees to the long list of amenities that luxury homebuyers will pay up for, The Wall Street Journal reports.
Old-growth white oak and bay trees were a big draw for Sonoma homebuyers Mac and Leslie McQuown when they purchased a former sheep ranch in the city nearly two decades ago. In 2006, the couple bought more than 40 130-year-old Sevillano olive trees for $2,200 each and had them transported almost 300 miles to the property. The article says that each olive tree would now command about $5,000.
The Wall Street Journal notes that while some deep-pocketed homeowners may choose to transplant trees, those over 12 feet tall cannot be moved over freeways or bridges. Wes Kocher, a spokesman for nonprofit organization International Society of Arboriculture, told the publication that homes with mature, well-tended trees can fetch premiums of up to 20 percent when they sell.
---
U.S. RENTS RISING FASTER THAN INFLATION RATE
Renters hoping for a little pricing relief may not get it in the upcoming year, predicts a recent MarketWatch report.
Citing data from the National Association of Realtors, the publication says that rents are expected to increase by 3.9 percent in 2015, down from this year but still more than double the projected consumer inflation rate. The article notes that low housing inventory and a lack of affordability are keeping demand for rental units high and vacancy rates low.
The U.S. apartment vacancy rate is 4 percent in the fourth quarter of this year, and although rates are predicted to inch up over the next two years, the market will still likely be skewed in favor of landlords.
(Photo: Flickr/Images Money)