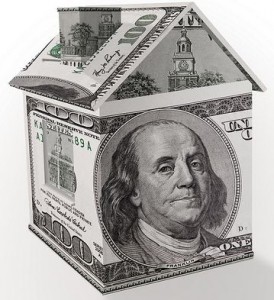 Here's a look at recent news of interest to homebuyers, home sellers, and the home-curious:
LUXURY HOME SALES SET RECORDS

The number of homes sold for $1 million or more in California rose last year to its highest level since 2007, with exceptionally strong sales of higher-end homes.
Homes selling for more than $5 million totaled 697 in 2012, far surpassing the previous record high of 491 set in 2011, according to DataQuick, a real estate research firm. Those selling for $4 to $5 million also set a record, 460, up from 344 the year before.
In all, 26,993 homes sold for $1 million or more in 2012, up 27 percent from 2011 and the highest number since 42,502 sold in 2007. The all-time high was in 2005, when 54,773 homes sold for $1 million or more.
The most expensive sale was an 8,930-square-foot home in Woodside, in San Mateo County, that sold for $117,500,000 in November.
Virtually all home sales in some communities went for $1 million or more, including Ross in Marin County, Atherton and Hillsborough in San Mateo County, and Los Altos in Santa Clara County.
---
MORTGAGE RATES CLIMB HIGHER
Mortgage rates continued to rise last week as the U.S. economy improved, led in part by the recovering housing market.
Freddie Mac, in its weekly interest-rate report, said 30-year fixed-rate mortgages averaged 3.53 percent, up from 3.42 percent the week before. That's still below the same week last year, when 30-year mortgages averaged 3.87 percent.
Last week's rate marked the first time the 30-year rate topped 3.5 percent since Sept. 13. The all-time low, 3.31 percent, was set Nov. 21.
---
HOME PRICES KEEP RISING
The Bay Area marked nine straight months of steadily rising home prices — the longest continuous run in seven years — according to the latest statistics from the Case-Shiller home price index.
Home prices rose 1.4 percent from October to November and were up 12.7 percent since November 2011 in the San Francisco metro area, which includes Alameda, Contra Costa, Marin, San Francisco and San Mateo counties.
Bay Area home prices recorded the second-highest annual growth rate in the nation, following Phoenix at 22.8 percent. Nationwide, prices in the 20 largest metro areas rose an average of 5.5 percent.
---
REAL ESTATE: BEST INDUSTRY TO WORK IN
Even after a five-year, industry-wide slump, a survey of 1 million workers nationwide found that real estate is the best industry to work in.
Real estate professionals "continue to love their jobs and the companies they work for," according to a survey by WorkplaceDynamics. "Realtors and others working in the real estate industry appreciate that they have a great deal of control over their own destiny, a strong connection to their work, and a sense of personal accomplishment each and every day. All of which led them to highly rank their workplaces."
The survey, conducted with 30 newspapers across the country, polled 1 million employees from 872 companies to generate a list of the top workplaces.
---
FANNIE, FREDDIE TO ALLOW WALKAWAYS
Underwater borrowers who have stayed current with their mortgage payments but face a hardship may be able to give up their properties and get their debt erased, according to new guidelines from mortgage giants Fannie Mae and Freddie Mac.
Non-delinquent borrowers who can document a hardship such as an illness, job change, or other reasons they need to move will become eligible in March to apply for a deed-in-lieu transaction that erases the difference between a property's value and the size of its mortgage.
(Illustration courtesy 401(K) 2013, via Flickr.)