Here's a look at recent news of interest to homebuyers, home sellers, and the home-curious.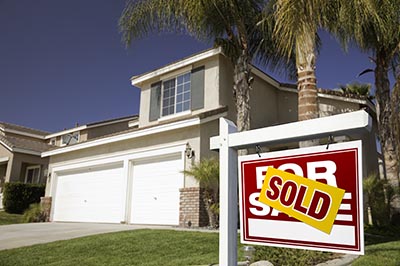 ECONOMISTS ALARMED BY HOUSING SUPPLY AND DEMAND DIVIDE
Both housing starts and building permits dropped in May, a trend that has some prominent economists worried about the nation's housing supply shortage going forward.
Citing data from the U.S. Census Bureau and the U.S. Department of Housing and Urban Development, HousingWire.com reports that housing starts declined to a seasonally adjusted annual rate of 1.092 million in May, down on both a monthly and yearly basis. First American Chief Economist Mark Fleming told the publication that housing demand has outstripped new supply for the past eight years, and that the U.S. needs 1.5 million new units per year to meet that demand.
National Association of Realtors Chief Economist Lawrence Yun described the situation in more ominous terms.
"Housing shortages look to intensify and may well turn into a housing emergency if the discrepancy between housing demand and housing supply widens further," he said. Yun added that the U.S. economy is adding 2 million jobs per year, which will translate into even more demand for housing.
Both Bill Banfield, Quicken Loans executive vice president of capital markets, and National Association of Home Builders Chairman Granger MacDonald pointed to a lack of skilled labor in the construction sector as a primary factor holding back building activity.
---
CALIFORNIA HAS THE NATION'S SECOND-BEST ECONOMY THIS YEAR
California was named the world's sixth-largest economy last year, and the state's unemployment rate dropped to a 16-year low in May. So it comes as little surprise that a recent study ranked the Golden State as one of the country's top economies in 2017.
That's according to an analysis by WalletHub, which gauged states' economic health on a 100-point scale based on three major criteria: economic activity, economic health, and potential for innovation. California received a total score of 73.78, second only to Washington. The Golden State ranked second in the nation for economic activity, including GDP growth and quickly expanding businesses. California also ranked second in the U.S. for innovation potential, which includes the share of jobs in high-tech industries.
Despite California's thriving tech sector, the state actually ranked fifth in the nation for the highest percentage of jobs in the industry, behind Massachusetts, New Mexico, New Hampshire, and Washington. The Golden State tied Utah for the most independent investor patents per 1,000 workers, a statistic almost surely boosted by the Bay Area's plentiful number of startups.
---
TRYING TO GET A MORTGAGE? BE PREPARED TO WAIT AT LEAST A MONTH.
Mortgage rates remain near their 2017 lows, offering prospective homebuyers a chance to lock in favorable financing, even as the Federal Reserve raised interest rates last week. But obtaining a mortgage can take longer than the average buyer might think, underscoring the importance of planning as far in advance as possible.
A realtor.com article estimates that the entire mortgage process takes about 30 days on average but can take up to twice that long during busy months. Applicants with issues such as low credit scores, previous foreclosures, or too much debt can expect additional delays.
But the No. 1 cause of mortgage delay is one that buyers can control: not submitting paperwork on time.
---
FACEBOOK'S ZUCKERBERG TO HELP BAY AREA TEACHERS BUY HOMES
Silicon Valley's exorbitant housing costs have kept many teachers out of the real estate market, and now one of the region's best-known tech figures has stepped in to lend a hand.
The Mercury News reports that Facebook CEO Mark Zuckerberg and his wife, Priscilla Chan, have donated $5 million to a fund that will help San Mateo County educators overcome the down-payment hurdle. In partnership with San Francisco startup Landed, the program will pay half of the 20 percent down payment at no interest. If the home is sold in a few years at a profit, the homeowner will keep 75 percent of the appreciation value, while if it loses value, the owner absorbs 75 percent of the depreciation.
The initiative is projected to assist about 60 teachers in three San Mateo County school districts: Redwood City, Ravenswood City (East Palo Alto), and Sequoia Union High School (Redwood City). Even with the financial assistance, educators face a steep barrier to homeownership in Silicon Valley, with the median sales price in San Mateo County at $1.4 million in April.
(Photo: iStock/Feverpitched)